Fable Legends Gets Cancelled Along With A Possible End To Lionhead Studios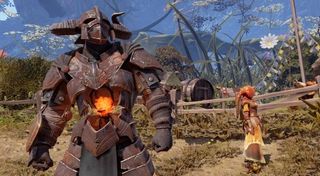 Microsoft has made some devastating announcements today and fans of Fable and Lionhead Studios won't be happy. The long-time running video game development studio is being proposed for closure and Microsoft has announced that Fable Legends for PC and Xbox One is cancelled.
Shacknews picked up the announcement over on the official Xbox News Wire (opens in new tab), where Microsoft issued the statement to let gamers know that the news is devastating and that they would be working with the developers affected by the decision to help them land on their feet.
Fable Legends wasn't the only game getting the axe, though. Microsoft also announced that they are canceling Project Knoxville, another game that was currently in development. The studio behind that project, Press Play Studios, is getting the boot along with Lionhead Studios.
The Press Play Studios was located in Denmark and they were the studio behind Max: The Curse of Brotherhood and Max & The Magic Marker. They weren't a really big studio but they were one of Microsoft's go-to outlets for small games released in between their bigger releases, such as producing the game Kalimba for PC and Xbox One back in 2014 and Tentacles: Enter The Mind on Windows PC and Windows Phones.
But the real news here is that Fable Legends is not coming to PC and Xbox. The game had a surprisingly lack of hype and the title went from being an Xbox One exclusive to a free-to-play cross-platform title between PC and Xbox One players.
A lot of what was showcased of the game didn't look particularly interesting compared to other games that are on the horizon, especially titles like Overwatch, Battleborn and Dark Souls 3. Unfortunately the game was just kind of lost in a shuffle amongst far more ambitious titles that are either pushing the boundaries on how players interact in the game world or how they compete with each other. Fable Legends wasn't quite a competitive game on the line of Call of Duty or MOBAs like Heroes of the Storm where players could adopt the game as an eSports title, but at the same time it wasn't quite a progressive story-oriented action-RPG either.
It's sad because a lot of gamers were actually hoping that after Lionhead Studios finished Fable Legends they could get to work on Fable 4. However, that doesn't appear to be on the table anymore.
The company really made waves when they came onto the scene back in the late 1990s and released the timeless classic Black & White in 2001, a game that has gamers constantly begging for more 15 years later. Lionhead went on to become legendary with the release of Fable on the OG Xbox in the early aughts, and the rest is history. With Lionhead proposed for closure and Fable Legends getting the axe, I'm curious what Microsoft has planned for the future of the Xbox brand now that it's losing such an iconic piece of its software history? I guess we'll find out as we head toward E3 later this year.
It's unfortunate that Fable Legends was cancelled. However, if you are looking to add the rest of the Fable series to your collection, you can check that out here (opens in new tab).
Staff Writer at CinemaBlend.
Your Daily Blend of Entertainment News
Thank you for signing up to CinemaBlend. You will receive a verification email shortly.
There was a problem. Please refresh the page and try again.