Fallout 4 Live-Action Trailer Is Probably The Closest We'll Get To A Movie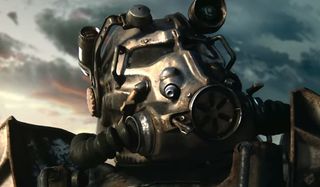 Bethesda has released a new live-action trailer for Fallout 4. The short video uses the sixties song "The Wanderer" by Dion to great effect.
"The Wanderer" is about a dude who sleeps with scads of girls. While Fallout 4 will let players have romantic partners, the live-action trailer snips out the song lyrics about girls so it sounds more like a tribute to traveling. We then see clips of the main character and his dog wandering through post-apocalyptic wasteland and taking potshots at mutants. We then get to see him don the Power Armor featured in past gameplay videos:
While there are brief touches of violence in the trailer, there are no extended fight scenes here. It's a much more subdued video. The vault dweller mostly just walks around. Still, the choice of song - coupled with the fact that this is Fallout 4, a game I'm very much looking forward to - made it an enjoyable watch for me. It's true to the game, too. Exploration is really a huge part of its appeal, perhaps even more so than combat.
The dog in the trailer seems to be River, the German Shepherd that did the motion-capturing for Dogmeat in Fallout 4. We first met him in a behind-the-scenes video released by Bethesda last month:
Fallout 4 is set in the Commonwealth, the area known before the nuclear apocalypse as Massachusetts. We haven't learned much about the central plot yet from Bethesda. The main storyline is rarely the focus for Bethesda's role-playing games, though. Instead, the games are about players being allowed to freely wander a massive area and find their own adventures.
The game will officially debut on PS4, Xbox One and PC on November 10th. You can find out the exact launch time for your region here along with the system requirements if you're playing on PC.
This poll is no longer available.
Staff Writer at CinemaBlend.
Your Daily Blend of Entertainment News
Thank you for signing up to CinemaBlend. You will receive a verification email shortly.
There was a problem. Please refresh the page and try again.