Fallout: New Vegas Ships Five Million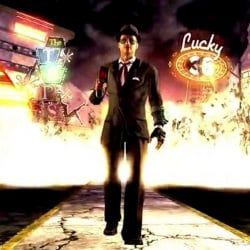 Gamers can't get enough of the post-apocalyptia. Bethesda Softworks revealed today that they've shipped five million copies of Fallout: New Vegas since its late October launch.
"We are delighted by the reception Fallout: New Vegas has received from fans around the world," said Vlatko Andonov, president of Bethesda Softworks. "Despite the large launch quantities for this title, we have already received substantial re-orders from our retail partners, underscoring the tremendous popularity of this highly entertaining game. We believe Fallout: New Vegas will be the "must buy" title for gamers throughout the holiday season."
New Vegas takes place four years after Fallout 3. It's an indirect sequel that takes place in the southwestern United States rather than Fallout 3's Capital Wasteland. Though Bethesda returned as publisher, development for New Vegas was handled by Obsidian Entertainment. Some of Obsidian's employees worked on the first two Fallout games at Black Isle Studios.
Our own Ben Anderson reviewed New Vegas last week. Despite the change in developer, he found it very similar to F3 - not that that's a bad thing.
Staff Writer at CinemaBlend.
Your Daily Blend of Entertainment News
Thank you for signing up to CinemaBlend. You will receive a verification email shortly.
There was a problem. Please refresh the page and try again.