Final Fantasy XIV 2.0 Beta: Check Out 676 Screenshots Now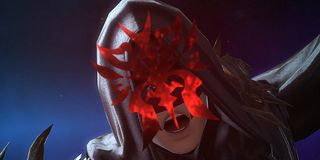 The third phase of Final Fantasy XIV: A Realm Reborn's beta launched on Thursday. If you haven't gotten a chance to play yet, you can live vicariously through a tester who snapped over 600 screenshots of the game.
FFXIV, as you may know, launched on the PC back in 2010. The highly-anticipated MMO was considered a disappointment due to bugs and behind-the-curve features. Square Enix decided to indefinitely delay the PS3 version while they worked on the PC edition. Ultimately they decided to make Final Fantasy XIV: A Realm Reborn, a dramatically reworked version of the game.
Realm Reborn begins after a cataclysmic event reshaped the surface of Eorzea. The remade game world is rendered with an all-new graphics engine. A few screenshots can be found below; the other 671 are here. Players can also look forward to a modified user interface, dynamic events and additional PvP content. Hopefully there will be a lot fewer bugs, too.
The new phase of Realm Reborn's beta marks the first time that PS3 gamers are able to play FFXIV. The game is cross-platform so they'll be able to interact with PC gamers as well. Be sure to barrage the more experienced PC gamers with all your questions.
FFXIV will officially re-launch on PS3 and PC in August. Square Enix is also planning a PS4 version for release in 2014.
Image 1 of 5
Image 2 of 5
Image 3 of 5
Image 4 of 5
Image 5 of 5
Staff Writer at CinemaBlend.
Your Daily Blend of Entertainment News
Thank you for signing up to CinemaBlend. You will receive a verification email shortly.
There was a problem. Please refresh the page and try again.