Free Xbox One Games Handed Out As Compensation For Hardware Failure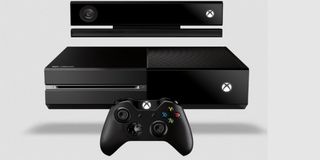 Microsoft has been getting lit up lately with complaints about hardware failure from just about every corner of the consumer market. What complaints are being filed? The Cookie Monster noise of Death with the disc drive, the Green Screen of Death and the Day-One Update of Doom. To compensate for this tragedy, Microsoft is sending out complementary games for those with Xbox One issues.
Now, we've tossed up troubleshooting guides for the update patch and Green Screen of Death problem. However, not everyone has been so lucky to be able to have their Xbox One fixed with a little software massage and some unconventional hardware foreplay.
For those of you who lack the hardware healing to make your Xbox One purr like the big pussy cat that it is, Microsoft will not only replace your Xbox One but also toss you a free game along the way.
As noted on Polygon, a customer support e-mail confirms that gamers can choose one of four games as a free complimentary title...
The four titles include Ryse: Son of Rome, Zoo Tycoon, Forza Motorsport 5 or Dead Rising 3.
If you don't mind your game experience being limited to 20 frames per second (or sometimes lower), Dead Rising 3 isn't a bad option. If you don't mind pre-baked shadows, gimped vehicle geometry and cardboard cutout crowds all running at 60fps and 1080p, then Forza Motorsport 5 isn't a bad option.
Of course, there's Crytek's beautiful but greatly flawed hack-and-slash, quick-time-event laden historical title, Ryse: Son of Rome, so long as you don't mind doing the same thing over and over and over again. And then there's Zoo Tycoon... a game that doesn't offer much in the way of ingenuity, but it at least gets the job done.
Microsoft has yet to release an official statement detailing what the exact failure rate is of the Xbox One -- opposite of Sony revealing the PS4 has a 1% failure rate, after previously revealing that the system launched with a possible 0.4% failure rate -- and whether or not the system is suffering major faults as some believe, but their goodwill gesture is not going to go unheeded by those who have run into some major hardware complications, preventing them from making use of their $500 system.
This is probably also one of the few times this year that Microsoft has also done right by their marketing department instead of blatantly shooting themselves in the foot, making themselves finally come across as more than just a heartless machine built on profit and domination.
Your Daily Blend of Entertainment News
Staff Writer at CinemaBlend.