GTA IV's iCEnhancer 3.0 Creator Takes Time Off Due To Trolls, Haters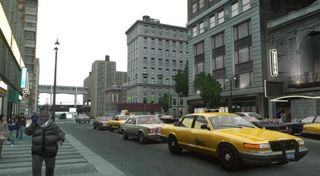 The internet is a mistress you can never please. The reality of that aphorism hits home harder for some more than others, as the creator of the iCEnhancer visual modification (based on Boris Vorontsov's ENB shader enhancement mod) has decided to take his leave from the internet modding community, for now.
DSO Gaming is reporting that Hayssam Keilany, better known to many games as "Ice Laglace", decided enough was enough.
The modder went on his Facebook page to address the gaming community at large, stating the following in a post...
Keilany is picking up a lot of hate from within the community because some of them feel as if he isn't paying proper respect to Boris, the guy who originally got the visual modification ball rolling for many games out there. In fact, most games mods that contain visual shader enhancements are usually based on the ENB series created by Boris Vorontsov, a Russian modder who has been dabbling with the shader mods for quite some time (dating as far back as Half-Life 2 and GTA: San Andreas).
Some of the haters and trolls felt as if Keilany was using his "internet fame" to milk promotion for his mod, and considering that hundreds of people out there have their own modded version of ENB, they blamed him for their mods not being more popular. Keilany stated that...
To be fair, Hayssam never once reached out to us; more than anything we went looking for whatever it was he was doing.
ENB modifications isn't his only pastime. Keilany is also well respected for helping make massive headway in real-time path-tracing becoming a playable reality. For those of you who don't know, he's been working with the team on the path-tracing graphics technology called the Brigade Engine.
You may remember some brief write-ups about the Brigade and its ability to render ray-trace quality scenes at playable frame-rates – up to 30 consistent frames per second, in fact.
Nevertheless, Keilany closes out his rant with the following...
At least iCEnhancer 3.0 managed to make it to the public before he decided to take his leave. On the upside, it makes GTA IV look leagues better than GTA V.
You can download the latest iCEnhancer mod right now from the official Ice Laglace website.
Staff Writer at CinemaBlend.
Your Daily Blend of Entertainment News
Thank you for signing up to CinemaBlend. You will receive a verification email shortly.
There was a problem. Please refresh the page and try again.