GameSpy Development Tools Available For Unity Mobile SDK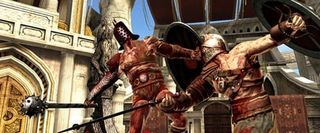 GameSpy has really been making headlines lately catering their API to up-and-coming as well as well-established developers for multiple games across various genres. The next step in the company's plans to further help the development community grow comes in the form of Unity support for mobile and portable games.
GameSpy has acknowledged on their website that there is now a software toolkit that works directly in correlation with the Unity Engine development atmosphere for mobile games, as well as providing additional documentation and support tools for developers.
As stated on the site...
The GameSpy API offers gamers an excellent wealth of content and documentation to get a large or small project off the ground with leaderboard, matchmaking, cloud storage and authentication support.
This basically means that developers working within the Unity design structure can easily and conveniently add many online and multiplayer centric features without having to invest additional funds or resources into the implementation process.
You can learn more about the new features for GameSpy's API for Unity as well as the Unity SDK over at the Official Website.
Your Daily Blend of Entertainment News
Staff Writer at CinemaBlend.