GameStop Now Accepting Donations For Family Of Slain Police Officer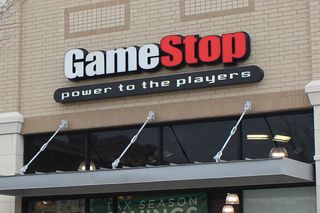 GameStop locations around the country have begun accepting donations for the family of Robert Wilson III, a Philadelphia police officer who was shot and killed last week. According to Polygon, customers can make contributions in any amount to Wilson's memorial fund and 100 percent of the collections will be given to his family.
In a Facebook post last week, GameStop recognized Wilson's heroic actions:
Last Friday, Wilson stopped at GameStop to pick up a reward for his 8-year-old son, who had been performing "exceptionally well" in school. Two armed men rushed into the store, announcing the robbery as they entered.
When the bullets started flying, Officer Wilson attempted to draw their fire away from the other customers. Police Commissioner Charles Ramsey watched security footage of the shooting and said Wilson "redefined what being a hero is all about."
Here's how he described the scene:
According to police, more than 50 rounds were fired during the 30-second battle. Wilson managed to hit one in the leg, but didn't survive the exchange.
After the dust settled, one of the gunmen reentered the store and attempted to blend in with the crowd, but witnesses quickly pointed him out to police. Ramone Williams then identified his brother, Carlton Hipps, as the second shooter.
Wilson was an eight-year veteran of the Philadelphia police force and leaves behind two children. The oldest turned nine yesterday, and the youngest hasn't even had a second birthday.
These days, there's a lot of hostility toward law enforcement, but hopefully everyone can set aside their political posturing to appreciate Wilson's sacrifice. I obviously don't know much about Wilson as a person, but the fact that he gave his life to protect a store full of civilians is good enough for me. He was one of the good guys.
If you'd like to donate a few bucks to his memorial fund, head to your closest GameStop. And while you're there, grab something for your kids. Even if their grades aren't the best, you never really know when things are going to go bad.
Your Daily Blend of Entertainment News