New GameStop Publishing Company Adds Three More Dev Collaborations To Its Lineup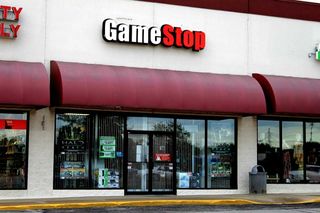 GameStop recently decided to take advantage of their close connection with the video game market and launched their very own publishing company called GameTrust. The first game to come out of the publishing company was announced as Insomniac Games' Song Of The Deep, and now GameStop has added three more collaborations to the list including Frozenbyte (Trine), Ready At Dawn Studios (The Order: 1886) and Tequila Works (Deadlight).
The announcement of these new collaborations proves that GameStop might have an in with the video game publishing business, especially with its unusual approach. Typically, when a publisher heads a developer and their video game, the publisher might make a bunch of strange demands, like requesting that the dev add in something to the game or change something. And because they control the funds, they have the final say. This is one of the main reasons many developers go indie, or independent, and don't use a publisher. You'll find a lot of those companies seeking funding on Kickstarter or Fig, because really, no one wants their creative vision altered by people who have no true understanding of the game-in-progress.
But here's the thing: GameStop promises to not be one of those publishers. Instead, they foster an environment where they let the developers take creative control and GameStop uses the publishing company to just display and promote the game. Really, it's like a partnership in heaven. While not every single publisher has a list of outrageous demands (and some even back off as well), it's always refreshing to see a new publishing company like GameTrust stepping back to let the developer do what they do best.
GameTrust has said they will have more announcements of collaborations in the future. It'll be interesting to see who else they convince to jump on board with the already-growing number of developers under their wing.
Your Daily Blend of Entertainment News
Thank you for signing up to CinemaBlend. You will receive a verification email shortly.
There was a problem. Please refresh the page and try again.