Gears Of War Purchased By Microsoft, Next Game Will Use Unreal Engine 4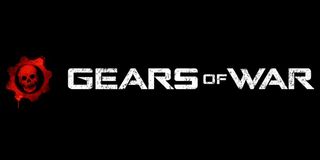 Microsoft Studios has purchased the rights to all past and future Gears of War titles from creators Epic Games. They've assigned Black Tusk Studios to develop the next title in the co-op shooter series.
"It all comes back to our commitment to Xbox fans," Microsoft Studios head Phil Spencer said of the purchase. "The Gears of War franchise has a very strong, passionate and valued fan base on Xbox. Over twenty-two million units have been sold across all Gears of War titles worldwide, grossing over $1B dollars (US). This franchise, and these fans, are part of the soul of Xbox. By acquiring this franchise, Microsoft Studios will continue to offer them more of their favorite games and entertainment experiences from the Gears of War universe."
Previous Gears of War games were developed by Epic Games. Though they won't be creating any additional GoW titles, their next-gen technology Unreal Engine 4 will be included in future installments.
Black Tusk Studios was founded by Microsoft in November 2012. Spencer says that the Vancouver-based studio's employees have "deep experience" in developing shooters. One of the team members is Rod Fergusson, formerly senior producer for Gears at Epic. Fergusson left Epic in late 2012 to help Irrational Games finish BioShock Infinite.
"I'm extremely excited to be joining Black Tusk Studios to oversee development on the Gears of War franchise," Fergusson said on Xbox Wire. "I've been privileged to work on a lot of great games with a lot of great teams, but "Gears" has had the most impact on me professionally and personally, so this really feels like a homecoming. I can't wait to share more with you all soon."
Microsoft's acquisition of the Gears of War franchise means they can ensure that future games in the series are exclusive to Xbox One. It's not clear how much they paid for the rights to the series but considering how popular it was on Xbox 360, Gears was probably worth the price. GoW is a well-regarded franchises with a built-in fanbase. It's probably the second-most important exclusive to Microsoft, with the first being Halo. An Xbox One Gears could persuade more than a few shooter fans to upgrade to the new console. It would've been quite a blow to Microsoft if Epic had gone multiplatform with their next game so today's purchase prevents that from ever happening.
The other upside to this purchase for Microsoft is that they'll have free reign over the franchise. They can pursue whatever tie-in products they want, such as novels or comic books. Perhaps Gears of War will get an Xbox-exclusive TV series like Halo someday.
Microsoft says that they'll share additional news on the next Gears of War later in the year. It's presumably an Xbox One exclusive but that's about all we can assume right now.
Staff Writer at CinemaBlend.
Your Daily Blend of Entertainment News
Thank you for signing up to CinemaBlend. You will receive a verification email shortly.
There was a problem. Please refresh the page and try again.