Grand Theft Auto 5 Release Slated For October?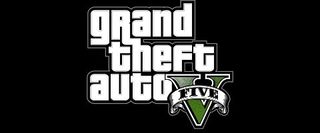 Not everyone is skeptical of Rockstar's ability to release Grand Theft Auto V by this holiday season. The resume of Rockstar North character animator Alex O'Dwyer states that the sandbox crime game will be arriving in the fall.
The resume (via Joystiq) claims GTA V will arrive on the PS3, Xbox 360 and PC in October. Soon after gaming sites began to report on this, though, O'Dwyer took down the resume. I'd imagine that kind of attention would freak out most people.
While O'Dwyer is part of the GTA V development team, that doesn't necessarily mean he knows when it will ship. Again, he's an animator rather than an executive. Treating this information as anything more than an estimate would be a mistake.
Recently an analyst said that an early 2013 release was more likely. An early 2013 launch would allow GTA V to avoid competition from Assassin's Creed 3, the next Call of Duty and other big name holiday releases. Furthermore, it would give Rockstar more time to polish the game - probably not a bad thing considering that the expectations will be extremely high.
Throughout this current console generation, Rockstar has shown a preference for spring releases. GTA IV was launched in April, while Red Dead Redemption and L.A. Noire were May releases. Max Payne 3 will debut this May. That strategy has paid off for them so far so perhaps they'll take a similar approach with GTA V.
Rockstar has been quiet about GTA V lately but they say they'll talk more about it in the spring or summer. They're probably waiting until Max Payne 3 is in stores.
Staff Writer at CinemaBlend.
Your Daily Blend of Entertainment News
Thank you for signing up to CinemaBlend. You will receive a verification email shortly.
There was a problem. Please refresh the page and try again.