Hearthstone Earns A Startling Amount Of Money Each Month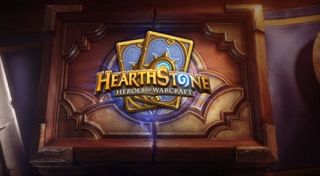 Ever wondered how much money digital card games like Hearthstone make each month? Well, some new data reports reveal just how much the digital card game Hearthstone makes Blizzard and you likely won't be surprised by the results.
Gamespot did a short write-up on the stats from a Superdata Research report, where it was revealed that Hearthstone brings in $20 million a month for Blizzard Entertainment.
This has helped Blizzard and Activision make more than a $1 billion in the last earning report, in combination with other AAA hard-hitters like Destiny and the new MOBA title Heroes of the Storm. That's not to mention that there's still World of Warcraft bringing in a sizable amount of revenue each month, despite the subscriber loss being significant and steady over the past several years.
One thing worth noting, however, is that World of Warcraft's subscriber loss was a big deal back in 2012 for Activision and Blizzard, and many of their investors worried about the growth of the company and the branching out of new brands. At the time Activision was intent on trying to make the real-money auction house a viable venture for Diablo but that later turned out to be an ill-step on Blizzard's part.
At this point, Blizzard no longer has to worry about World of Warcraft because even while losing subscribers they still have a growing base on the Heroes of the Storm platform and a steady influx of users with the digital trading card game Hearthstone to offset the subscriber losses in World of Warcraft. Even more than that, the decade old MMO is nothing more than a profit cash-flow. Whatever they need to spend on the game is subsidized within a month's worth of revenue, and any spike in player usage with new subscribers (and with the movie on the horizon) it's likely that Blizzard will be able to milk the Warcraft MMO for a time to come.
The only pitfall Blizzard could fall into is the longevity and tail-end usage rate for a game like Hearthstone or Heroes of the Storm. While they have steady pillars of sales in brands like Call of Duty and the Skylanders IP, the problem with free-to-play games is that they constantly need to keep players engaged day-in and day-out. Will Blizzard be able to maintain a competitive edge in the cutthroat world of free-to-play titles? This rings especially true when measured against titans like Valve's Dota 2, which – according to the Superdata Research report – has an intake of about $18 million a month. And that's not even including the king of the hill from Riot Games, League of Legends.
Will Hearthstone and Heroes of the Storm be games that can last Blizzard years or will they wane in their popularity over the course of months? Are they looking at another decade-runner like World of Warcraft or are these flashes in the pan and Blizzard is just striking while the iron is hot? I guess we'll see when reports surface next year detailing both games' daily active users, monthly revenue intake and their operating costs.
For now, it looks like both Hearthstone and Heroes of the Storm are jackpots for Blizzard, especially with that $20 million that Hearthstone is bringing in each month.
Staff Writer at CinemaBlend.
Your Daily Blend of Entertainment News
Thank you for signing up to CinemaBlend. You will receive a verification email shortly.
There was a problem. Please refresh the page and try again.