Here's How You Can Play Flappy Bird On An E-Cigarette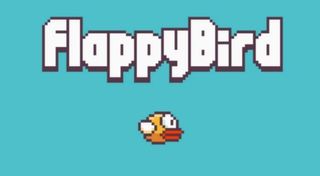 Dong Nguyen's Flappy Bird was a massive phenomenon when it came out, making the creator an overnight sensation and the game itself a huge hit. While Nguyen may have taken the game off the digital storefronts, one keen modder managed to get the game back via the eVic-VTC Mini e-cigarette.
IGN is reporting that a certain Balázs Bánk managed to port over the mobile game to the eVic-VTC device that powers the vapor-emitting e-cigarette. This may sound silly but there's actual video footage of Flappy Bird being played on the e-cigarette that you can check out below.
Bánk managed to put together instructions within the description of the YouTube video to explain how you can also play Flappy Bird from the comfort of your e-cigarette.
Essentially, you'll need to flash your firmware. Bánk warns that if you decide to do this you're doing so at your own risk. He offers the game through a firmware bin file hosted on Google Drive or Mega. The links are in the description of the YouTube video.
After downloading the files you'll want to unzip them and connect your eVic-VTC Mini e-cigarette to your computer. Open up the UpdateFirmware.exe file and update it by selecting the FlappyBird.bin file. From there you'll be able to play the game on your e-cigarette. The button on the right side of the eVic-VTC will move around the flappy bird, just like the iOS version of the game for mobile phones.
Don't worry, though, you can still vape on your e-cigarette. Bánk made it possible to vape at 10 watts during the game over screen of Flappy Bird. So now you can stay addicted to both the vapes and Flappy Bird, interchangeably.
He explains in a thread on Reddit that he also wrote a Snake program for the eVic-VTC as well, but he prefers the Flappy Bird firmware. He plans on making more projects for e-cigarettes as well. Any company worth their salt would likely hire this guy ASAP; do you have any idea how much you could make from people paying for microtransactions through their e-cigarettes?
The thread posted to the Electronic Cigarette sub-Reddit exploded with a lot of support for this project, and I can only imagine how popular this kind of pastime will become as more e-cig users become aware of the fact that they can now smoke vapors and play mobile video games from their e-cigarette.
Given that Dong Nguyen won't be bringing back Flappy Bird to mobile audiences, I do wonder if Rovio will leap to this opportunity to port Angry Birds to e-cigarettes? It kind of makes you wonder how big a market there is for gaming on e-cigs, but it's probably one of those things you'll have to sit back and watch unfold over time.
Staff Writer at CinemaBlend.
Your Daily Blend of Entertainment News
Thank you for signing up to CinemaBlend. You will receive a verification email shortly.
There was a problem. Please refresh the page and try again.