Hitman: Absolution Is Coming Back, Get The Details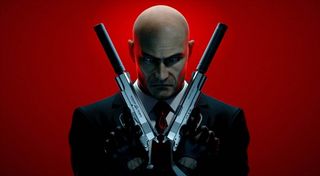 IO Interactive and Square Enix are bringing back Hitman: Absolution ahead of the launch of the 2016 reboot of the series simply titled Hitman. The 2012 outing will be made available as a part of the Xbox One's backwards compatibility service, giving owners of Microsoft's latest console an opportunity to play the seventh gen outing.
VG 24/7 is reporting that IO and Square want to work with Microsoft to bring Hitman: Absolution to the Xbox One as a backwards compatible title. As far as the timing goes for when gamers can expect it to appear on the One... that is supposedly up to Microsoft.
There are no specifics on when the game will arrive, but Microsoft has been taking a different route with unveiling backwards compatible titles for the Xbox One instead of releasing them in batches each month.
Many of the games are being bundled in with the Xbox Live Games With Gold program and also made available as a BC title in order to allow Xbox One owners to potentially gain up to four free games each and every month if they're signed up with Xbox Live. It's extremely hard to deny the value of the service when you can technically get anywhere between $60 and $100 worth of games for free each month.
For instance, the free Games With Gold for the Xbox 360 this month are Gears of War 2 and Sacred Citadel. In the case of Gears of War 2 it's possible to play the game on the Xbox One as a backwards compatible title since it was made available as such when Microsoft and The Coalition unleashed Gears of War: Ultimate Edition back in August of 2015.
This means that even if you don't have an Xbox 360, so long as you have an active Xbox Live account you can add Gears of War 2 to your digital library, or if you have the physical disc you can pop it in and install the game. Last month there was Deus Ex: Human Revolution made available for the Xbox 360 that game is also backwards compatible with the Xbox One, so gamers not only were able to add the games to their library that were free for the Xbox One but also the games that were free for the Xbox 360.
I wonder if Microsoft will hold off on announcing the backwards compatibility for Hitman: Absolution until the release date for the newest Hitman draws closer and use it as a way to lure in fans and newcomers alike?
Just a short while ago, it was leaked that Rockstar Games' highly popular Red Dead Redemption would be made available as a backwards compatible title and that it's currently undergoing emulation testing to ensure that everything works as intended. Some gamers were able to find a loophole and start playing it early thanks to a Microsoft's employee's Xbox Live profile having the game in their recommended list.
Regardless of when Microsoft decides to pull the trigger on these new batch of games such as Hitman: Asbolution, they certainly have an exciting line-up of seventh gen titles in their stash that Xbox One owners will likely be excited to play in the coming weeks and months.
Staff Writer at CinemaBlend.
Your Daily Blend of Entertainment News
Thank you for signing up to CinemaBlend. You will receive a verification email shortly.
There was a problem. Please refresh the page and try again.