Killzone 3 Multiplayer Will Be Free To Download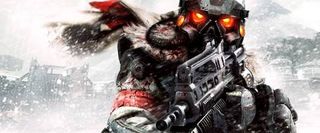 If you never bought Killzone 3, you'll soon be able to play a big chunk of it for no charge. Sony revealed that they're going to release the shooter's multiplayer component as a free download.
The standalone multiplayer, announced on the latest PlayStation Blogcast, will contain all of the maps from the full game and its DLC. However, player progression will be capped at the rank Sergeant. To get past this cap and experience all the higher-level weapons and abilities, you'll have to pay $14.99.
Once you unlock the full version of the multiplayer, you'll be rewarded with a 24-hour double XP bonus, three unlock points, as well as the ability to create clans and custom games. You'll get access to the Botzone mode as well. The premium version also includes four new trophies.
This seems like a really smart way to pull some new players into KZ3. In the year since KZ3's release, several shooters have been released so it might've been forgotten a bit. Making it cheaper and easier to try this game than those newer alternatives should help it stand out.
This free-to-play product has the added benefit of keeping the Killzone alive and growing while Guerrilla (supposedly) works on the next game in the series. The shelved PS3 remake of the first KZ likely had the same objective. However, the first KZ wasn't nearly as KZ3's multiplayer. If anything's going to convince someone to be excited about Killzone 4, it's going to be a Warzone match with dozens of players.
The KZ3 multiplayer will be available through PSN starting next week.
Staff Writer at CinemaBlend.
Your Daily Blend of Entertainment News
Thank you for signing up to CinemaBlend. You will receive a verification email shortly.
There was a problem. Please refresh the page and try again.