Will New LEGO Game Challenge Skylanders And Disney Infinity?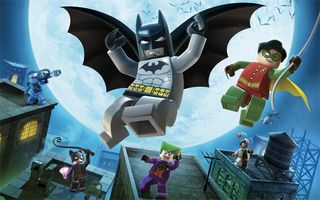 Lego may be preparing to launch a figurine-based video game in the same vein as Activision's Skylanders and Disney's Infinity.
According to VideoGamer.com, Warner Bros. is working on a toys-to-life game with developer Traveller's Tales. The game would allow players to import a specialized collection of Lego figures into the digital space and control them.
Since 2007, Traveller's Tales has been working, almost exclusively, on Lego titles. The developer isn't tied to any specific publisher. Instead, it's contracted by a selection of publishers to create a Lego-specific title for a number of different franchises.
The developer is responsible for fan favorites like Lego The Lord of the Rings (Warner Bros.) and Lego City Undercover (Nintendo). But Traveller's Tales also developed The Lego Movie Videogame (Warner Bros.), which wasn't exactly a hit.
Traveller's Tales isn't ready to talk about the title just yet, but when VideoGamer.com asked about the possibility of a toys-to-life title, associate producer Tim Wileman cryptically remarked "watch this space."
Here's the quote:
When Skylanders: Spyro's Adventure hit the market in 2011, hardcore gamers belittled the concept as a shameless cash grab by Activision (which was probably true). But the figurine-driven franchise quickly became one of the industry's biggest moneymakers. Since its release, Skylanders has earned more than $2 billion, so it's not surprising that a small army of copycats is popping up.
Disney launched its Infinity line back in 2013 and released an upgraded version when the Xbox One and PlayStation 4 hit the market. Infinity has been a big hit for Disney, which is good, because it's really the only game that Disney Interactive is working on.
Nintendo, on the other hand, took a different approach to Skylander's formula. Instead of creating a single game and coupling it with a line of toys, Nintendo's Amiibos are compatible with a slew of first-party titles. Players can level their Amiibos in games like Super Smash Bros. and Mario Kart 8, which means each character has its own unique set of stats based on the figure's in-game history.
Here's my question: We have Amiibos, Skylanders, Disney characters, and Lego figures, but when do we get a toys-to-life Pokémon game?
Your Daily Blend of Entertainment News
Thank you for signing up to CinemaBlend. You will receive a verification email shortly.
There was a problem. Please refresh the page and try again.