Is Last Of Us 2 Already In Development?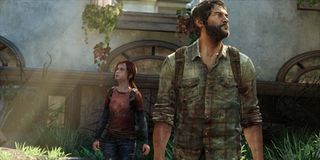 Naughty Dog is currently working on Uncharted 4 for the PS4. However, co-presidents Evan Wells revealed today that the studio has another major project underway.
"We definitely have another project on the scale of Uncharted in very early pre-production stages," Wells said in an interview with Game Informer. "We have the sizable team that it takes to get something like that off of the ground, but it's got a long runway in front of it. We have a lot of great ideas and some stuff that is already getting everybody jazzed and excited."
The mystery game could be Last Of Us 2. Neil Druckmann, creative director on the first game, said in February there was a 50/50 chance of a sequel.
Elsewhere in the interview Wells revealed that Druckmann and Last Of Us game director Bruce Straley had taken over leadership of Uncharted 4. They were forced to step in after Uncharted 4 creative director Amy Hennig and game director Justin Richmond both left the company. While Druckmann and Straley are going to lead the game until its release, that doesn't necessarily prevent the studio from starting work on Last Of Us 2, or whatever their mystery project is.
"It's a long way off before we can really start talking about it in detail. But no, [Bruce and Neil working on Uncharted] is not going to impact our ability to keep that stirring that pot."
Last Of Us 2 seems like a foregone conclusion. The game racked up numerous awards following its PS3 release last summer. The sales were certainly strong, too. With that kind of success, the game certainly earned a sequel.
It's just a question of whether Naughty Dog wants to make Last Of Us 2. Druckmann said this year that he was "super proud" of the first game's ending. He may feel comfortable with that being the series' ending. It might cheapen the conclusion somewhat if they made a sequel set right after the events of the first game.
There is a possibility that Last Of Us 2 won't star Joel and Ellie, though. As Druckmann said, "everything is up for grabs." Naughty Dog may decide to go to some other place or time within the Last Of Us world. They'd also rethink a Joel and Ellie-centric game if they can't get voice actors Troy Baker and Ashley Johnson to return.
Wondering about Naughty Dog's next project might be premature, though. Uncharted 4 is still undated and we haven't seen a second of gameplay from it. If Last of Us 2 has truly been greenlit, we're probably not going to find out about it for a very long time.
In the meantime, PS4 owners will be able to play the original game on their console soon. Naughty Dog will release an enhanced port of the game on that console this summer.
Staff Writer at CinemaBlend.
Your Daily Blend of Entertainment News
Thank you for signing up to CinemaBlend. You will receive a verification email shortly.
There was a problem. Please refresh the page and try again.