Uncharted 4 Writer Wasn't Forced Out, Naughty Dog Says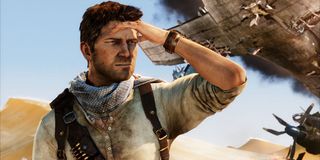 Naughty Dog co-presidents Evan Wells and Christophe Balestra have directly responded to rumors about the departure of Amy Hennig, writer and creative director for the Uncharted series. They insist that she wasn't driven from the company by fellow designers.
Hennig's exit from Naughty Dog was revealed on Wednesday. The initial report from IGN said that Bruce Straley and Neil Druckmann had forced Hennig out of the company. Druckmann and Straley, the creative director and game director behind Last Of Us, were also said to be taking over her responsibilities on the next Uncharted.
Naughty Dog's presidents didn't say whether the Last of Us heads are in charge of upcoming PS4 Uncharted game. However, they did assert that the two "were not involved in what transpired." Wells and Balestra added that, as co-presidents, they're "responsible for all studio affairs."
"Normally, we wouldn't respond to rumors and speculation on matters that are internal to Naughty Dog, but because the personal reputation of two of our employees is being damaged we needed to set the record straight. There is nothing left to be said on this subject. Now we're going back to what we should be focused on – making games."
IGN hasn't responded directly to Naughty Dog's statement yet. Yesterday they spoke with Scott Rohde, Product Development Head for Sony Worldwide Studios America, who also insisted that there was no scandal behind Hennig's departure.
"Amy's one of my favorite people. [I] love Amy. How can you not love Amy, right?" Rohde told IGN. "[She was] an amazing contributor to Naughty Dog and PlayStation. I'm always going to have the deepest admiration for her. But things change, and sometimes change involves very high profile individuals. That's all that's happened here. There's nothing else. There's no more to dig at."
What we're left with is IGN's word versus Naughty Dog/Sony's. If you were hoping for a definitive explanation of Hennig's exit, you're out of luck for the meantime. The companies probably won't say anything else on the matter unless additional evidence comes out to support the initial report. Hennig, meanwhile, is likely bound by a confidentiality agreement.
When word first broke of Hennig leaving Naughty Dog, Sony said that "the development timeline of Uncharted will not be impacted." Sony and Naughty Dog have yet to announce a release window for the new PS4 game, which the studio started in 2011.
Hennig hasn't revealed what she'll be doing next. Her resume, which includes the original Uncharted trilogy as well as the Legacy of Kain series, should make it pretty easy for her to find a new gig, though.
Staff Writer at CinemaBlend.
Your Daily Blend of Entertainment News
Thank you for signing up to CinemaBlend. You will receive a verification email shortly.
There was a problem. Please refresh the page and try again.