Last Of Us 2 Rumors Addressed By Naughty Dog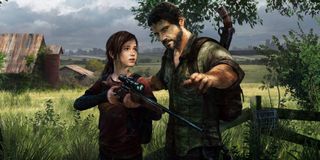 Naughty Dog has decided to clear the air regarding the rumors about The Last Of Us 2 swirling around. As it turns out, the gossip wasn't complete bull.
The Last of Us creative director Neil Druckmann said in the latest issue of Official PlayStation Magazine (via Games Radar) that he did plan out sequel ideas with fellow TLoU lead Bruce Straley. However, they were also considering several other games as well:
Druckmann and Straley were enlisted to head up Uncharted 4 following the departure of Amy Hennig and Justin Richmond, who left to join Visceral Games and Riot Games respectively. They've done more than just a few finishing touches on the project. Nolan North, the voice actor who plays Uncharted hero Nathan Drake, said in June that Straley and Druckmann scrapped eight months of work when they took over the game because "they wanted their own flavor."
Two years ago, Druckmann said in a Reddit Q&A that there was a 50% chance of a sequel. At the time, he also explained why they might not bring Joel and Ellie back. He says that if Troy Baker and Ashley Johnson can't reprise their roles, he would rather use new heroes. Furthermore, he's "super proud" of how the first game ended so it's possible that he'd rather leave their story on that note rather than try to start it up again.
It's interesting that Naughty Dog is considering an all-new sci-fi or fantasy game, though. I would've thought that Last of Us 2 would be the obvious choice for their Naughty Dog's next project given the huge commercial and critical success of the first game. Still, I can understand the impulse to just start with a blank slate. I'd imagine the basic world-building is a lot of fun.
Uncharted 4 will launch worldwide on March 18th of next year. Druckmann said that they won't know what their next game is until "a few months after" that game is finished. Naughty Dog's planning plenty of DLC for Uncharted 4, including the series' first single-player add-ons, so it could take awhile for the team to completely move on to their next project though.
Your Daily Blend of Entertainment News
Staff Writer at CinemaBlend.