Leaked Halo 4 Screenshots Unveil New Artwork, Character Designs & Armor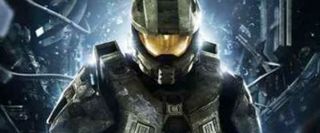 It hasn't exactly been a great week for Microsoft regarding leaks pertaining to Halo 4. Sources initially suggested a November 6th, 2011 release date for the Xbox 360 exclusive to which the platform holder were reluctant to confirm shortly after. A batch of leaked media for 343 Industries' shooter has now surfaced, showcasing a new look for Grunts, character designs, armor and more.
The leaked screenshots, courtesy of AllGamesBeta (opens in new tab), shows new Spartan armor and a revamped look for both Grunts and Elites. It seems fully-fledged body environmental suits won't be making a return for Grunts; instead, the majority of their skin is left exposed.
Also shown off in the screenshots is the interior of Halo 4's new ship, the UNSC Infinity, as well a glimpse of the returning Covenant. In addition, several concept artwork, a fresh look for classic multiplayer skins and another look at Cortana are all showcased.
Halo 4 is currently scheduled for a worldwide release on November 6th, 2012. The game is being developed by Microsoft's internal studio, 343 Industries, which consists of a countless amount of talent, most of which have had experience on the franchise.
Revealed originally during last year's E3, the shooter will be the start of a new trilogy for the hugely successful, multi-billion dollar IP.
Image 1 of 16
Your Daily Blend of Entertainment News