Leaked Halo 4 Screenshots Unveil New Artwork, Character Designs & Armor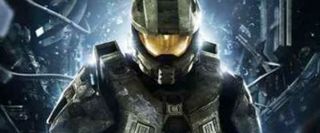 It hasn't exactly been a great week for Microsoft regarding leaks pertaining to Halo 4. Sources initially suggested a November 6th, 2011 release date for the Xbox 360 exclusive to which the platform holder were reluctant to confirm shortly after. A batch of leaked media for 343 Industries' shooter has now surfaced, showcasing a new look for Grunts, character designs, armor and more.
The leaked screenshots, courtesy of AllGamesBeta, shows new Spartan armor and a revamped look for both Grunts and Elites. It seems fully-fledged body environmental suits won't be making a return for Grunts; instead, the majority of their skin is left exposed.
Also shown off in the screenshots is the interior of Halo 4's new ship, the UNSC Infinity, as well a glimpse of the returning Covenant. In addition, several concept artwork, a fresh look for classic multiplayer skins and another look at Cortana are all showcased.
Halo 4 is currently scheduled for a worldwide release on November 6th, 2012. The game is being developed by Microsoft's internal studio, 343 Industries, which consists of a countless amount of talent, most of which have had experience on the franchise.
Revealed originally during last year's E3, the shooter will be the start of a new trilogy for the hugely successful, multi-billion dollar IP.
Image 1 of 16
Image 2 of 16
Image 3 of 16
Image 4 of 16
Image 5 of 16
Image 6 of 16
Image 7 of 16
Image 8 of 16
Image 9 of 16
Image 10 of 16
Image 11 of 16
Image 12 of 16
Image 13 of 16
Image 14 of 16
Image 15 of 16
Image 16 of 16
Your Daily Blend of Entertainment News
Thank you for signing up to CinemaBlend. You will receive a verification email shortly.
There was a problem. Please refresh the page and try again.