Madden NFL 15 Announced With Trailer, Wii U Missing Out Again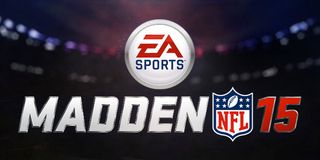 EA announced today that Madden will return once again in August. They also revealed that the football simulation series will be skipping Wii U for the second year in a row.
Today's reveal was slim on gameplay details. Madden NFL 15 will give players additional control over their defenses, though it's not exactly clear how. Also, the broadcast presentation for games will be revamped with "dramatic all-new camera angles, as well as dynamic pre-game and halftime features."
Presumably realistic graphics will be part of EA's pitch for Madden NFL 15 as well. They released a trailer today showing Carolina Panthers linebacker and Defensive Player of the Year Luke Kuechly transforming from a real person into a video game character. The character model does look great, though the sharp head turn at the end of the trailer made it unintentionally funny. It was like watching a raptor detect his prey.
While the amount of upgrades from one edition of Madden to the next is always debatable, one feature is always guaranteed to change: the cover athlete. EA is once again determining the cover star through fan votes.
"In light of last year's record-breaking vote, fans can look forward to a highly-competitive contest featuring some big-name matchups and intense rivalries," the developers said today on the EA Sports blog. "Fans can tune in to the NFL Draft on ESPN and NFL Network on May 8 at 8pm ET for a special Cover Vote announcement."
Players have been able to vote on cover athletes since Madden NFL 11. This process has mostly resulted in good picks, such as Drew Brees, Calvin Johnson, Barry Sanders and Adrian Peterson. The Peyton Hillis win for Madden 12 is eternally confusing but for the most part, the fans have chosen wisely.
Madden NFL 15 is in development for PS4, Xbox One, PS3 and Xbox 360. It's no big shock that they'd continue supporting the last-gen consoles. Sports games tends to be cross-gen longer than other genres, presumably because they appeal to hardcore and casual gamers alike. The latter group is going to wait for the Xbox One or PS4 to come down in price or get more games before upgrading.
What is surprising, though, is that EA didn't think a Wii U version of Madden NFL 15 was worth the effort. Granted, they skipped the Wii U for last year's game but they did suggest last fall that they would be supporting Nintendo's console more in the future.
"We're not building for Nintendo right now, but we have a tremendous relationship with them and have had a long relationship with them, and should it make sense for us to do so in the future we'll absolutely roll that into the plan."
EA may deliver on that promise in time. In the meantime, though, Wii U owners will have to seek their football on a different platform.
Madden NFL 15 will launch on August 26th in North America and on August 29th in Europe.
Your Daily Blend of Entertainment News
Staff Writer at CinemaBlend.