Marvel Ultimate Alliance 2 DLC Now Available For PS3 And Xbox 360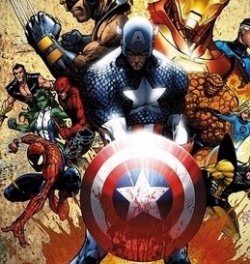 Brand new downloadable content for one of the coolest superhero games to do has become available, today. Activision announced that five new playable characters have joined the cast of heroes and villains in MUA2, along with new missions and bosses.
According to the press release…
The all new boss encounters and missions come from four additional challenge room quests that will also be included in the DLC pack, which is currently available for the Xbox 360 and PS3 for 800 MS Points or $9.99 if you purchase it from the PlayStation Store. For an additional $1.99/160 Points both PS3 and Xbox 360 owners can get their hands on the Juggernaut as a playable character.
Like all good things in the world, this DLC won't last for very long and will only be available up until December 31st. An official demo is currently available for free on the XBL Marketplace, so gamers who want to try before they buy can do so. Alternatively you can check out Blend Games' own review of Marvel Ultimate Alliance 2 to find out if it's worth the purchase.
For more info on the new DLC or the game itself, feel free to visit the Official Website.
Your Daily Blend of Entertainment News
Staff Writer at CinemaBlend.