Mass Effect 2 Voiced By Worf, Colonel Tigh, Number Six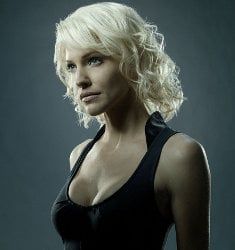 Today BioWare announced the voice acting cast for Mass Effect 2. The numerous TV/film actors lending their voice include Martin Sheen, Michael Dorn, and Tricia Helfer.
In the process of announcing the actors and their roles, the press release gives a few hints as to the game's storyline:
Previous trailers showed the Normandy getting blown up. Nice to hear that we'll be getting a replacement with a sexy automated voice, though.
Your Daily Blend of Entertainment News
Staff Writer at CinemaBlend.