Mass Effect 3 Extended Cut Endings Revealed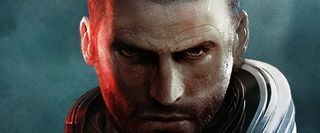 Today BioWare delivered the free Extended Cut downloadable content for Mass Effect 3. Extended Cut is a 1.9GB add-on that expands the endings of the sci-fi RPG.
Many complained that ME3's original conclusion was too short. Worse, it disregarded players' choices and offered up three vague and very similar endings. Extended Cut doesn't change the endings, per se. Instead, it expands them with new cutscenes. Hopefully you'll come away with a better understanding of the trilogy's conclusion and your place in it.
"There was some feedback that we can't address," Hudson said in a recent BioWare podcast. "There are people who just outright rejected the whole concept of the endings, and wanted us to start from scratch and redo everything. And we can't do that because that's not our story, we wouldn't know how to write that story."
The big surprise of the DLC is that it adds another ending, dubbed "Refusal." It's the fourth video embedded below. Note that the videos below are the full endings so, um, spoilers.
Your Daily Blend of Entertainment News
Staff Writer at CinemaBlend.