Metal Gear Online Global Championship Lets You Earn Cash Prizes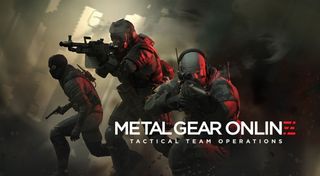 Konami is teaming up with the Electronic Sports League to provide Metal Gear Solid V: The Phantom Pain gamers an opportunity to utilize their competitive online skills to net them some cash in the Metal Gear Online mode. And I'm talking about real cash... $1,000 to be exact.
According to PC Gamer, from December, 2015 to February, 2016 Konami will and ESL will host monthly tournaments in North America, Latin America, Southeast Asia, Australia and Europe.
At the end of each month, gamers who manage to etch their names into the winner's bracket will be rewarded $1,000 within their region. With the money being handed out to gamers in each region, PC Gamer estimates that Konami and ESL are working on a $12,000 budget.
This initiative will roll out first for the home consoles, considering that Metal Gear Online has yet to launch for PC. Given the way Konami has been going lately it's tough to tell how long they'll continue to support Metal Gear Online and what the PC version will look like given how much Konami has stepped away from AAA game development.
The company recently shut down the Los Angeles offices for Kojma Productions in California. That studio was partially responsible for the development of Metal Gear Solid V: The Phantom Pain and they were originally scheduled to work on Silent Hills before Konami pulled the plug.
Konami cancelling Silent Hills sent a shock wave through the industry, as many gamers were really interested in seeing the game come to fruition. Instead things were burned down pretty quickly, leaving Guillermo Del Toro shocked about the move.
The main question was whether or not Konami would even stay in the AAA game given that many reports have indicated that they're focusing more on pachinko machines and casino devices. Given that they've moved away from many of their other franchises and even cut Metal Gear Solid V: The Phantom Pain's ending down by an entire chapter.
Even still, teaming with the ESL at least shows that Konami has some interest in the eSports scene. Whether or not it turns out to be a huge boon for the game or not is an entirely different subject matter. But the ESL has been working really hard to legitimize their efforts in the eSports scene, evening up a 24/7 online streaming station so gamers can hop on over to the website and see matches spanning various games such as Counter-Strike and Dota 2.
ESL also hosted a Mortal Kombat X tournament earlier in the year where $60,000 was up for grabs as a lead-in to the global EVO tournament that took place in Las Vegas, Nevada over the course of the summer.
With their teaming up with Konami, ESL looks to be branching out beyond the usual suspects of MOBAs, fighting games and FPS titles and trying their hand at more unconventional eSports games. With the electronic sports market set to make more than half a billion dollars this year, it's a smart move from Konami to at leats see if Metal Gear Online could be a competitive force in the eSports arena. Now if only they could do something about all those hackers running wild on the Xbox 360 and PS3 versions of the game.
Staff Writer at CinemaBlend.