Microsoft Amending Certification Process For World Of Tanks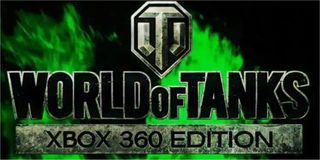 By now, most gamers are well aware of the lengthy, timely and painstaking process of getting a game certified on Microsoft's home consoles. The process has been much maligned – sometimes publicly – due to limiting the amount of times a game is updated and patched, as well as how often it receives additional content. Well, Microsoft is granting some form of leniency in this process for World of Tanks.
Speaking with Polygon at PAX Austrlia [via OXM] CEO of Wargaming Victor Kislyi talked a little bit about the certification process and how it's being challenged to allow for a smooth updating experience for World of Tanks on the Xbox 360, saying...
Other game developers from well-received games like Super Meat Boy and State of Decay offered some small insight into the certification process for getting a game onto Microsoft's system.
Despite the lack of self-publishing on the Xbox consoles, indie developers and smaller studios still run into trouble with patching and updates, something that, for the longest, prevented Phil Fish from updating the broken parts of Fez on the Xbox Live Arcade.
Of course, if World of Tanks is being brought to the Xbox 360 this has led a lot of people to question if it means that Microsoft will lax up the certification process for patches or will make it easier for developers to get their games fixed up since they're changing things for Wargaming. Kislyi stated that...
Well that's not very reassuring.
Anyway, on the upside Microsoft has followed suit behind Sony in waiving patch fees for indie developers, hence the reason Fez is getting patched. So it's not entirely unlikely that maybe, just maybe Microsoft will do the right thing and make the process of certification more amicable for free-to-play developers... beyond Wargaming's World of Tanks, of course.
Beta registration has already rolled out for WoT but you'll need a full-fledged Xbox Live Gold account if you want to play the free-to-play title. I know, that's an oxymoron policy but that's how the dice fall, folks.
Staff Writer at CinemaBlend.
Your Daily Blend of Entertainment News
Thank you for signing up to CinemaBlend. You will receive a verification email shortly.
There was a problem. Please refresh the page and try again.