PS4 20th Anniversary Edition Sold For $15,000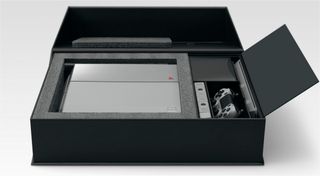 Sony has been celebrating the 20th anniversary of the PlayStation brand for the past week or so, and one of the special items that the company let loose into the wild is a limited edition PlayStation 4 console modeled after the original PlayStation home console.
The PS4 that looks like a PSOne has just sold for $15,000 over on eBay. The console is one of only 12,300 units that have been manufactured, so this is a true collector's item.
As detailed on the description page for the listing for the item...
The description further notes that there are/were copycats across eBay trying to get people to bid on fake limited edition PlayStation 4 consoles. Given the amount of money someone paid for this particular PS4, I can easily see why a lot of other scalpers and grifters would want to get in on the deal.
The gray-themed PS4 managed to attract more than 100 bidders. As mentioned in the description, you get a PS4, a controller and the highly sought after PS Camera.
It's amazing to see the PS4 still selling in the way that it is and attracting the sort of attention that is an entire year after its release. The rarity of the PSX themed unit will likely have some people talking and chatting about the device for a few days more, which will be just in time for the NPD to roll out how well Sony and Microsoft did throughout the month of November.
Sony has been spending the past week to celebrate the PlayStation brand, culminating last week with the weekend-long PlayStation Experience in Las Vegas, Nevada, where the company unveiled the first ever gameplay for the highly anticipated Uncharted 4: A Thief's End and announced that a brand new God of War game is also inbound.
The positive press about the PS4 selling for so much will definitely make the suits at Sony proud. They get to have the added bonus of seeing their game console make waves across media news sites all while reveling in the positive PR generated from the PlayStation Experience this past weekend.
As for the seller who managed to get the 20th anniversary edition PS4 sold for $15,000... well, I'm sure they will spend the holidays stocking up on all sorts of goodies to stuff under the tree. For some people, they would likely see that as $15,000 worth of spending money to buy every game and game console under the sun.
Staff Writer at CinemaBlend.