PS4 Will Soon Be Able To Play PS2 Games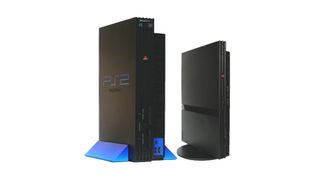 Shortly after the PlayStation 4 launched a lot of people were asking about backwards compatibility. Many gamers understood that playing PS3 games would likely be out of the question but they wanted the option anyway, and even more wanted to play PSX and PS2 titles. Well, it looks like PS2 emulation could be coming soon.
Game Informer picked up a story that originally broke on Digital Foundry, where they noted that some of the free games that come with the limited edition Star Wars: Battlefront themed Darth Vader PS4 were from the PS2 era. Even more than that, they noted that they were running via emulation.
Game Informer reached out to Sony to confirm whether or not it was true about what was mentioned in the Digital Foundry piece, and Sony sent them the following statement...
Sony supposedly sent the same statement to Wired.
It seemed like a prepared statement and was likely on standby given that they would have known a technically oriented gaming website like Digital Foundry would have noticed that the games were running via emulation. So which games were they? It was Star Wars: Jedi Starfighter, Star Wars: Racer Revenge and Star Wars: Bounty Hunter. The games weren't running native on the PlayStation 4, and Digital Foundry noticed that.
Quite naturally, if those PS2 games were running via emulation on the PS4 then it instantly leads most gamers to question when will this be made available for other games. However, one of the big requests from long ago was that the PS4 should be made to play PSX and PS2 physical discs.
The Xbox One currently allows users to play backwards compatible Xbox 360 games either from downloading the titles from the store or from inserting a disc and downloading the game from Microsoft's servers. Unfortunately you can't actually play games from the disc. The Xbox One version of backwards compatibility, however, has a limit where it can't utilize games that ran via peripherals such as the Kinect, and it doesn't work with multi-disc games, likely because someone could technically have only one of the four discs for a game like Lost Odyssey and download the full thing. They're likely working around copyright protection to make sure the multi-disc option can't be abused.
In the case of the PS4, there is no physical game option, for as far as Digital Foundry is reporting. The games made available from the PS2 era so far have been available as digital downloads using a PSN code. Many gamers suspect that Sony will make games available from the PSX and PS2 era via digital download on PSN and completely forgo physical disc backwards compatibility.
Given that Sony would make more money from digital downloads than physical discs, it's likely that the efforts they put into implementing the backwards compatibility for the PSX and PS2 will come to fruition through digital-only downloads. However, it would be really awesome if physical discs were still an option.
Staff Writer at CinemaBlend.
Your Daily Blend of Entertainment News
Thank you for signing up to CinemaBlend. You will receive a verification email shortly.
There was a problem. Please refresh the page and try again.