PSN And Battle.net Taken Down By Hackers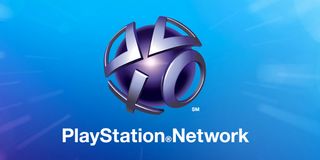 Update: PSN is back online. Also, the FBI is now investigating Lizard Squad's bomb threat.
Original article: PS4, PS3, and PS Vita woke up this morning to find that PlayStation Network is down. The service, along with several PC multiplayer games, has been reportedly taken down by hackers.
Sony acknowledged the PSN issue this morning. They haven't provided an estimate for when the problems will be fixed:
A group called Lizard Squad is claiming responsibility for the attack on Sony's servers. They took to Twitter to taunt their target.
PlayStation gamers are no strangers to server outages. Three years back, hackers took down PSN for an entire month. The long outage led Sony to apologize at E3 months later and gave out free games to everyone affected.
Sony Online Entertainment, the PC gaming wing of the company, suffered attacks as well. This made SOE games like PlanetSide 2 unplayable. President John Smedley says that service is being restored gradually.
To add insult to injury, Lizard Squad decided to call in a bomb threat for Smedley's flight home:
Sony wasn't the only casualty this weekend. Lizard Squad reportedly took down servers for several other PC games. For example, they targeted Blizzard's Battle.net earlier in the weekend. This prevented many from playing Hearthstone, Diablo 3 and World of Warcraft. The last update from Blizzard's customer service says that they've got the server issues under control by now, though:
The free-to-play action RPG Path of Exile was also hit by hackers. This attack comes just days after the game received its Forsaken Masters expansion. Forsaken, the second major addition to the game since launch, introduces personal hideouts along with new quests and skills. The crowded servers were already presenting a challenge to the developers, so the DDoS attack really didn't help. Grinding Gear Games says the problems should be resolved soon, though.
League of Legends was brought down by Lizard Squad as well. Developer Riot Games admitted in a forum post that DDOS problems have been happening for several weeks, though. They seem resigned to the fact that this is a regular hazard for any multiplayer game.
"While we can't share the details of the work we are doing internally to combat this (since it would give the attackers information to circumvent it), we want you to know that we are tackling this from many different angles. This includes working with our datacenter and internet service provider partners, as well as developing tools and services internally to make our service more robust against these types of attacks. Defending against DDOS attacks is an arms race that we will always be engaged in, and we are committed to reducing the pain you all feel as swiftly as possible when the service is being impacted by malicious attacks."
Your Daily Blend of Entertainment News
Staff Writer at CinemaBlend.
Your Daily Blend of Entertainment News
Thank you for signing up to CinemaBlend. You will receive a verification email shortly.
There was a problem. Please refresh the page and try again.