PSN Is Back Online, FBI Investigating Hackers' Bomb Threat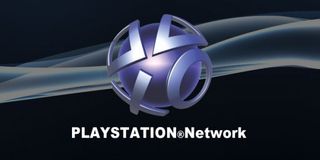 Sony has announced that PlayStation Network and the Sony Entertainment Network are back to normal. The company's online services were taken down this weekend by hackers.
A group called Lizard Squad took responsibility for the distributed denial of service attack. Disrupting the network seems to have been their only goal, though. Sony says that no user data was stolen by the group.
"We have seen no evidence of any intrusion to the network and no evidence of any unauthorized access to users' personal information," the company said on PlayStation.Blog. "In light of today's issue, the networks will not undergo the regularly scheduled maintenance, which was planned for Monday, August 25. We will provide an update shortly for when the maintenance will be rescheduled."
"We sincerely apologize for the inconvenience caused by this issue. Thanks for your patience and support."
Several PC games were targeted this weekend as well. Battle.net games Hearthstone, World of Warcraft and Diablo 3 all went offline. Path of Exile, League of Legends and Sony Online Entertainment's games also experienced DDoS attacks. All games appear to be back to normal now, though. Lizard Squad took credit for all of these incidents.
Sony Online Entertainment president John Smedley was also personally targeted by Lizard Squad. He mentioned on Twitter on Sunday that he was about to fly home to San Diego. Lizard Squad determined his flight number and called in a bomb threat.
American Airlines took the threat seriously and diverted Smedley's flight. He was obviously not amused:
The federal government wasn't amused, either. SOE confirmed to Shacknews that the FBI is now involved.
"I can confirm that at this time the FBI is handling this directly."
Though they now have the full attention of the FBI, Lizard Squad doesn't seem to worried about it:
We'll see whether how the whole "I'm god" thing works out for them. In the meantime, things are thankfully back to normal for PSN users and PC gamers.
Staff Writer at CinemaBlend.
Your Daily Blend of Entertainment News
Thank you for signing up to CinemaBlend. You will receive a verification email shortly.
There was a problem. Please refresh the page and try again.