PSN Going Down For Maintenance Before Bloodborne's Launch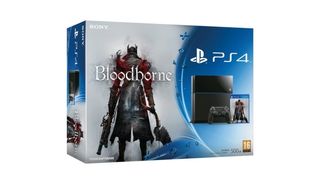 Just a word of warning: the PlayStation Network is going down for maintenance the day before Bloodborne launches. However, the downtime will be very, very limited and is designed to improve the networks's behind-the-scenes mechanics.
The announcement was posted today on the PlayStation community site.
Here's a snippet:
This takes place just a day before the highly anticipated launch of Bloodborne, a PlayStation 4 exclusive. It's probably meant to help stabilize servers and prep for the inevitable DDoS attacks (according to worldwide studio president Shuhei Yoshida, PSN gets attacked every day) Hopefully, the update will make sure that people are able to play Bloodborne's multiplayer without any stark interruptions.
Bloodborne is the latest third-person hack-and-slash title by From Software. In it, players take on the role of a mysterious hunter who comes to an equally mysterious town. The thing is, the town is filled to the brim with other dangerous hunters and unspeakable monstrosities.
Sony and From Software recently released a new trailer for Bloodborne, detailing the game's weapon and customization system. The trailer comes just ahead of the game's official launch next week. Sony is definitely hoping for a better first week than its previous first-party outing, The Order 1886.
In a way, Sony kind of needs a real win in the first-party department, because it hasn't hit a jackpot like it did with Naughty Dog's The Last of Us, a top-seller on the PS3 and PS4. Other first-party titles under Sony's label haven't fared as well when it comes to long-lasting appeal or brand recognition. InFamous: Second Son quickly faded from the limelight, and Killzone: Shadow Fall only seemed to maintain its popularity when it came to graphics comparisons.
With Bloodborne, there's a prime opportunity to establish a new IP for the PlayStation brand. And while I doubt it's going to be big enough to rival Halo or The Legend of Zelda, I can't help but think that this could be another sleeper hit like Demon's Souls.
If you're a little bummed about playing any games during maintenance on Monday, the good news is that so long as you're logged into your PSN account on the PS3 and PS Vita, and your PS4 is selected as the primary system, you'll still be able to access all your games online. Besides, it's only two-and-a-half hours of maintenance in the middle of the afternoon. So, if you get off work or school, the network should be back up and ready to use. And when Tuesday rolls around, Bloodborne and PSN should be up and running. So there shouldn't be any technical interruptions on Sony's end during the launch.
You can learn more about the PlayStation Network maintenance schedule by visiting the official website.
Staff Writer at CinemaBlend.
Your Daily Blend of Entertainment News
Thank you for signing up to CinemaBlend. You will receive a verification email shortly.
There was a problem. Please refresh the page and try again.