PSN Is Hit By DDoS Attacks Every Day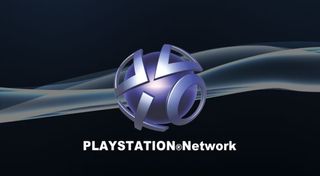 If you think running a multi-million dollar online network service is easy pie, think again. Both the Xbox One and PlayStation Network require a lot of infrastructure maintenance, especially when they keep getting hit with DDoS attacks. In the case of Sony, these attacks happen every day.
In a brief interview with Game Informer, Sony's president of worldwide studios, Shuhei Yoshida, commented about the troubles and hurdles of dealing with DDoS attacks, saying...
It's a constant battle that most gamers hope doesn't interfere with their game time. While many people would certainly understand Sony's position, the thing is the PS4 requires a premium subscription to access the multiplayer or online components for most games. People paying not to be able to utilize that service are definitely getting the short end of the stick, which is exactly what happened frequently during the last half of 2014.
In fact, majority of the big news surrounding the Xbox Live and PlayStation Network from August forward was about being DdoS'd by a group of script kiddies. The attacks even managed to get the FBI involved causing them to investigate a bomb threat made on a plane carrying Sony Online Entertainment president John Smedley.
Later the attacks continued on, with a threat made that both Xbox Live and PSN would go down over the course of Christmas, leading to both Xbox Live and PSN going down over Christmas break, the time where a bunch of people bought both consoles and wanted to go on and play those games.
It wasn't just PSN and Xbox Live, though. The attackers also went after popular games like Call of Duty: Black Ops and Destiny, too.
A lot of gamers were left wondering why services as big as PSN and Xbox Live could be held hostage in the way that they are and why better security isn't implemented to divert or block the attacks. Well, in a way, Yoshida explaining that the attacks happening every day kind of help explain why they were going down as often as they were.
The Game Informer article ends on a positive note, however. They state that both Sony and Microsoft are working on better solutions to defend against DDoS attacks and looking for more efficient ways to overcome these kind of infrastructure roadblocks.
The biggest problem I think most people have is that it seems like this would have been a common thing to have implemented well before it got this bad. Microsoft seems to have been dealing with the attacks slightly better than Sony, but then again they've been at the online console networking thing a bit longer than Sony.
At least Sony and Microsoft are both addressing the issue and they're putting the security and stability of their services as a top priority on their to-do list.
Your Daily Blend of Entertainment News
Staff Writer at CinemaBlend.