Painkiller Studio Making Bulletstorm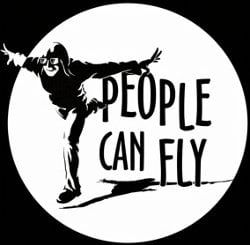 People Can Fly, a Polish studio owned by Epic Games, seems to have nailed down a title for their next game. They've filed a trademark for the phrase "Bulletstorm."
The application, spotted by superannuation, applies to "Computer software for use with personal computers, for use with home video game consoles for use with televisions, and for use with arcade-based video game consoles for use with televisions." The trademark hasn't been approved yet so it's possible this isn't the final name of PCF's next game. Can't imagine there are a lot of folks fighting over "Bulletstorm" though.
PCF, best known for developing Painkiller, was acquired by Epic Games in 2007. Last year they announced that EA would be publishing the studio's next project, a PS3/Xbox 360/PC action game based on a new IP.
Staff Writer at CinemaBlend.
Your Daily Blend of Entertainment News
Thank you for signing up to CinemaBlend. You will receive a verification email shortly.
There was a problem. Please refresh the page and try again.