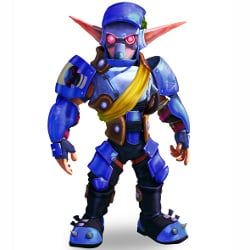 Sony announced today that PlayStation Move Heroes will be released on March 22nd. They've also detailed the sort of extras you can scoop up by reserving a copy before this date.
Reserving a copy of the game through Amazon or GameStop will get you access to exclusive character skins. You'll get Pirate Sly, Freedom League Jak and Trillium Armor Ratchet. They'll be available the day the game launches.
PlayStation Move Heroes is a cross-over action game for one to two players. There are six playable characters from popular PS3 franchises: Ratchet, Clank, Jak, Daxter, Sly Cooper, and Bentley. As the name states, it's designed specifically for the Move peripheral.
Image 1 of 3
Your Daily Blend of Entertainment News
Staff Writer at CinemaBlend.