PlayStation Vita Players Can Now Get Partial Refunds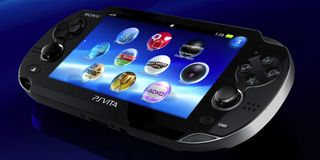 If you purchased a PlayStation Vita soon after launch, you might be entitled to a partial refund from Sony. The company is dishing out compensation to early adopters due to a ruling by the United States government.
U.S. gamers who bought a Vita before June 1, 2012 but didn't return the handheld for a free refund are entitled to receive either $25 in PSN credit, a $25 check, or one of three game bundles from Sony. The available game bundles, valued at $50 or more, are as follows:
Action/Adventure
God of War Collection - PS3
Beyond: Two Souls - PS3
Twisted Metal - PS3
Unit 13 - PS Vita
Family Friendly
Variety Pack
If you're eligible for the refund, you need to head to VitaClaims.com and fill out the two-page form. You must then print it out and mail it to Sony. The deadline is June 30, 2015.
The Federal Trade Commission ruled that Sony Computer Entertainment America made "false advertising claims" regarding the PlayStation Vita at the handheld's launch. Specifically, the FTC alleges that they misled consumers about certain features of the Vita.
"Sony claimed, for example, that PS Vita users could pause any PS3 game at any time and continue to play the game on their PS Vita from where they left off," the FTC said. "This feature, however, was only available for a few PS3 games, and the pause-and-save capability described in the ads varied significantly from game to game. For example, with respect to MLB 12: The Show, consumers could only save the game to the PS Vita after finishing the entire nine-inning game on their PS3. In addition, Sony failed to inform consumers that to use this feature, purchasers had to buy two versions of the same game – one for their PS3 and one for the PS Vita."
The FTC's complaint also said that Sony exaggerated the Remote Play feature of the Vita. They told consumers that they could play PS3 shooter Killzone 3 through the Vita but that title never supported Remote Play. In fact, only a small portion of PS3 games ended up supporting that feature.
Your Daily Blend of Entertainment News
Staff Writer at CinemaBlend.
Your Daily Blend of Entertainment News
Thank you for signing up to CinemaBlend. You will receive a verification email shortly.
There was a problem. Please refresh the page and try again.