Police Warfare Kickstarter Cancelled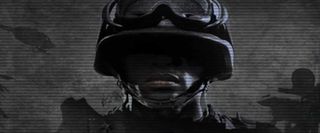 With the breakout success of Tim Schafer's Kickstarter project for his studio Double Fine -- they made more than $3 million -- as well as Wasteland 2 nearly breaking the $3 million barrier, countless developers have utilized the site to fund their projects. One such studio was Elastic Games with Police Warfare, originally a pitch as a future Call of Duty title. However, the studio has decided to cancel the project on Kickstarter prematurely.
Raising $25,025 out of its $325,000 goal, Police Warfare's Kickstarter has now been cancelled, effective immediately. Revealing the news via its updates page, the developer stated, "Thank you so much for the incredible response to the game. We're shutting down the Kickstarter account but this is by no means the end of Police Warfare. News will be coming."
So, why would the game's Kickstarter, which has received considerable traction in terms of press coverage that undoubtedly helped more contributors pledging funds to the title, all of a sudden get canned? Keep in mind that its Kickstarter project was cancelled, not the game itself.
By stating "this is by no means the end of Police Warfare," it's possible that a publisher has picked up the game. Thus, they wouldn't need Kickstarter funds to make the game. It's plausible, too, that they aren't ready to start production of the game or they realized they wouldn't make their stated funding goal.
Following the release of its video on YouTube, Elastic Games noticed the potential they had with Police Warfare. "There was such a strong response on YouTube from people who are clearly gamers who want this, which sort of validated our feelings for how strong the concept is," producer Shawn Wallace told Joystiq.
It'll be interesting to see the news they've promised to deliver soon. It might be the first time that a Kickstarter game was picked up by a publisher. That would be a funny switch, considering that the site is mainly utilized to get away from publishers, not find them.
Your Daily Blend of Entertainment News
Thank you for signing up to CinemaBlend. You will receive a verification email shortly.
There was a problem. Please refresh the page and try again.