A Popular Party Game Has Made Its Way To Samsung's Smart TV Hub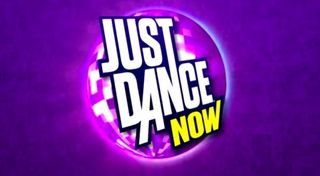 Just Dance Now, the mobile game, is now available on Samsung's smart TV through the Smart Hub. The game is not a remake or a remastered edition, it's literally the mobile title, but you can play it through your television just like anything else.
Engadget did a brief write-up about the game arriving on the Smart Hub, making it easy for gamers to get their groove on without having to go through a series of menus or app libraries. In fact, all you need is your gyro-ready smartphone and the Just Dance Now game to start playing.
The reason you'll need the smartphone is because the game is still based on the mobile rendition of the app, it's just upscaled to the Samsung smart TV for comfortable living room play. The game itself is played by moving the smartphone in various directions in order to keep up with the on-screen cues.
Just Dance Now originally released in 2014 for Android and Apple devices, and has gone on to become played worldwide by 118 million users. Ubisoft's dancing game will work on 2015 and 2016 made smart TVs from Samsung. You can find the app from the Smart Hub. For gamers who would like to pump a little bit of money into the app, it's possible to link your financial data directly to the Samsung billing system so you can purchase in-app microtransactions and other virtual goods without having to whip out the credit card each and every time.
The app is available in more than 50 countries, giving gamers around the world an opportunity to dance their butts off with friends and family in front of a large screen television.
Depending on how this turns out, I wonder if Ubisoft would consider porting over the Assassin's Creed Chronicles games to the smart TV market? The games didn't sell hugely on the home consoles and PC, but maybe Ubisoft would try their hand at getting the games up and out on the television market to see how well they would fare?
The mobile and casual market has always been the biggest market in gaming, so it would make sense that Ubisoft would want to cash in on that market as much as possible. Recently GamesIndustry.biz picked up a survey from the ESA and AARP making it known that 75% of people over 50 still play games on a weekly basis, mostly puzzle and logic games. Surprisingly these people play across mobile devices, online games and web based titles across a number of different devices. It's not so far fetched that adding games like Just Dance Now as part of the Smart Hub on smart TVs could help further saturate the 50 and older crowd who might take up a bit of gaming in their down time by turning on the TV and dancing to their favorite tunes alongside their kids.
While the app may have just launched for smart TVs, it has the potential of reaching a rather large, mature audience in addition to the young people who play on mobile devices. According to eMarketer more than 35% of U.S., citizens have accessed a smart TV or will have used it within the past two years, thus giving Ubisoft the potential to reach more than 113 million people with Just Dance Now.
Your Daily Blend of Entertainment News
Staff Writer at CinemaBlend.