This Is When You'll Be Able To See Ubisoft's E3 Press Conference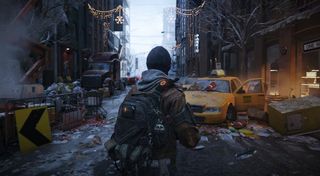 E3 2016 is just a couple of months away and, as of today, Ubisoft has made their plans for the big show known. Get ready to learn more about the publisher's plans for the next year on June 13.
As is standard practice for the E3 games conference, publishers have started announcing that their press conferences will be held the Monday before the show actually kicks off. This year, that date falls on June 13, with the show floor opening from June 14-16.
Ubisoft usually has their press conference in the middle of the day on that Monday and, this year, they'll be following suit. Ubisoft announced through its official twitter feed today that its press conference will begin with a pre-show at 12:30 p.m., followed by the full press conference at 1 p.m.
Since Microsoft has already announced it will hold an E3 press conference that same morning, we're guessing that Sony will soon reveal a Monday evening showing that, again, would keep in line with previous years.
This slot is actually a couple of hours earlier than Ubisoft's usual E3 schedule, with the publisher sliding down to fill in the space left vacant by EA, who announced they won't have a booth at this year's show. EA will be present at E3, though not in the traditional sense. Instead of being part of the big show, they're hosting their own event through the first several days of E3, including a press conference and large blocks of time from June 12-14 when folks can play their games.
As for Ubisoft, we imagine The Division will have some sort of presence on the press conference stage, perhaps discussing DLC, but it will likely be joined by a number of upcoming games from the publisher.
South Park: The Fractured But Whole was revealed during last year's show, so it seems likely that we'll get some additional details during the 2016 press conference. Also, there's Watch Dogs 2, the new Ghost Recon game, Wildlands, and For Honor. Since the Assassin's Creed team is taking some additional time to work on the next major game in the series, we don't expect to see any wrist-blades making an appearance this year. Then again, maybe we'll see something on a smaller Assassin's Creed project or perhaps even a look at the motion picture.
Let us know what you're looking forward to seeing out of the Ubisoft E3 press conference in the comments section below. Are you most excited for something listed above, or do you perhaps have your fingers crossed for a revival series or maybe a big surprise? Give us your predictions.
Your Daily Blend of Entertainment News
Staff Writer for CinemaBlend.