RAGE SDK Made Available On Steam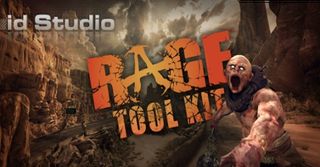 Bethesda recently announced that the software development toolkit for id Software's RAGE has been made available on Steam. When I first spotted the news I was hoping it was the Rockstar Advanced Game Engine SDK, because there's a huge part of me that really wants to see Max Payne 3 mods and so, I must admit, I report this news with a bit of a sullen heart.
For those that don't remember, RAGE was the prime-time, first-person shooting, AAA disasterpiece that ushered in the iD Tech 5 engine. It was a great tech demo to showcase the possibilities of the Tech 5 tech, but it was a piss poor game on its own merits. It showcased a lot of possibilities for id Software and their future in proprietary engine licensing but the game just couldn't live up to the hype...as a good game.
Nevertheless, if you like what id Software accomplished with the id Tech 5 engine and would like to experiment with the toolkit it'll only cost you $0 and 35 gigabytes of hard drive space. Bouncing back to Max Payne 3 – if any of you already have MP3 installed then the SDK for RAGE won't be that much of a vacuum for your storage real estate. Unless, of course, you have the RAGE SDK, Max Payne 3, GTA IV and Skyrim with a bunch of mods installed. Then you'll probably need to buy a new hard drive or do some digital pre-spring cleaning.
Anyway, if you're interested in building mods for the game, building a whole new game, or working on total conversions (perhaps Doom remade using RAGE?) then you can learn more about the SDK by visiting the official Bethesda blog.
Others, like myself, will continue the lament of Rockstar's decision not to make the RAGE SDK available for Max Payne 3. Darn you Rockstar...darn you to Barbados.
Your Daily Blend of Entertainment News
Staff Writer at CinemaBlend.