Rhythm-Based MMO, Audition, Seeking Indie Musicians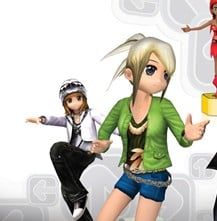 Despite having an already extensive library of well-known music artists available in the rhythm-based MMO, Audition, online game publisher Redbana is seeking out fresh new talent for the online dancing game, including indie-musicians, with a Call for Artists Competition.
According to the press release…
The prizes aren't half-bad (though they aren't scream-out-loud worthy either) as they include the following:
1st Place - Pro Tools M-Powered 8 DAW ($250 value)
2nd Place - $200 Gift Certificate to MusiciansFriend.com
3rd Place - $150 Gift Certificate to MusiciansFriend.com
And for those of you that don't know, Audition is like Dance Dance Revolution, but an online game with light-RPG elements. Did I happen to mention it's free-to-play?
Anyway, Eric Liu, Global Manager of Redbana US commented in the press release, saying…
For rules and details on entering a song into the competition be sure to check out the rules and regulations by visiting the Official Audition Call for Artist Competition Website.
Your Daily Blend of Entertainment News
Staff Writer at CinemaBlend.