Riot Games Gives Insight Into How League of Legends Will Be Changing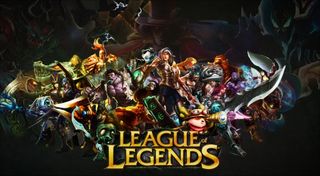 Riot Games recently had various members sit down and discuss some of the big upcoming changes to the free-to-play MOBA title, with talks about Jhin the Virtuoso being discussed along with the brand new Hextech Crafting mechanic that will allow gamers to unlock new Champions and cosmetic items without paying a dime.
Gamespot managed to talk with Greg Street, the lead designer; Alan Moore, and Champion designer August Browning, to get an idea of what new changes are coming to the game for the 2016 season and how they will impact the player's experience.
Greg talks about the party and matchmaking options that the team are implementing into League of Legends that will enable gamers of different skill levels and rankings to find and play with friends. They're making this initiative with a "club" system that allows a group of friends to earn rewards and gain special perks by organizing play sessions together, no matter where each of the members are ranked regionally or globally.
They're also facilitating out-of-match and out-of-game chatting so friends can keep in touch using a makeshift instant messaging system of sorts. The idea is that when people aren't on at the same time they will want to be able to keep in contact and maybe schedule matches in League of Legends when they do get some free time. It fits in with the new club that sort of works as a guild hub.
Greg also covers the new Hextech Crafting mechanic that will allow players to craft new gear, earn new Champions and earn cosmetics. The idea is that it allows players to earn items without having to spend money in the cash shop. There will be chests added to the game that will be earned that contain bits of different kinds of content throughout the game. The chest system is random and by earning enough pieces of a certain part it's possible to craft anything from Champions to cosmetic outfits. However, in order to utilize the chests you'll need to earn a key to unlock the chest. So it's a whole new meta-game added to League of Legends to give the game extra layers beyond simply leveling and getting stronger.
According to Greg, the loot tables run deep in the game to give it a lot of longevity for die-hard and casuals alike. What's more is that sometimes chests will contain completed items so you won't have to earn various parts to put together the items. It's also mentioned that the chests will be available on the cash shop as well, so that if you have a bunch of parts but you're missing a single piece and you want to gamble on earning that last piece, you can.
And finally, August Browning covers the new League of Legends Champion, Jhin, who utilizes twin revolvers to dispatch enemies. August discusses how he can be utilized in the lanes to suppress foes as well as what sort of creative directions they took with the character. He's already receiving a lot of positive feedback for the fact that he looks to be rather strong thanks to having an ultimate where he can practically snipe down a lane and take out foes with four devastating shots.
Oh yeah, and Jhin has to reload often, but he can debuff opponents with his skill set so he can keep them immobilized frequently. You can expect to see these new changes from Riot Games roll out for League of Legends as part of the new 2016 season. For more info feel free to visit the official website.
Your Daily Blend of Entertainment News
Staff Writer at CinemaBlend.