Second Sonic Generations Demo Coming To PSN And Xbox Live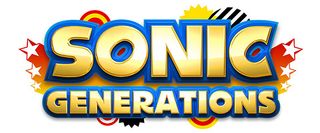 If you didn't get a chance to play the first Sonic Generations demo before it expired, don't fret. Sega is about to release a second, bigger sample of the game this week.
"The second demo for the game will be available via Xbox Live Arcade on 19th October across North America and Europe and PlayStation Network on 25th October for North America!" says Sega. "You've been waiting patiently, you've seen the demos, videos and materials we've been teasing – now you can enjoy the demo a few days ahead of the full game release on November 1st!"
The first demo was released on June 23rd, Sonic's 20th anniversary. It let you try out the Green Hill level but restricted you to using Classic Sonic. Also, it was available for a mere 20 days.
The new Generations taster has no time limitation. Furthermore, it lets you play as Classic Sonic or his modern counterpart.
Generations will also be released for the 3DS and PC on November 1st. However, there's no mention of a demo being prepared for either platform.
In Generations, Sonic's friends are sucked into a time warp and strewn throughout history. Sonic and his old, classic self must team up to save their friends and maybe fix time-space continuum in the process.
Staff Writer at CinemaBlend.
Your Daily Blend of Entertainment News
Thank you for signing up to CinemaBlend. You will receive a verification email shortly.
There was a problem. Please refresh the page and try again.