See How Metal Gear Solid 5 Celebrates Your Birthday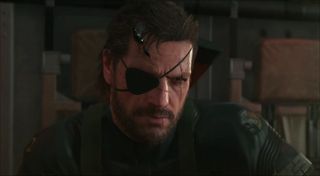 Metal Gear Solid V: The Phantom Pain is full of all sorts of little surprises and Easter Eggs. The game is the big finale from game designer Hideo Kojima and he seems to have treated it like the swan song that it is, even including a special birthday celebration scene for your real-life birthday.
PC Gamer is reporting that YouTuber whatsisface spotted the Easter Egg since it was his birthday and posted up a video about the event. Check it out below.
During the start of the game when you're putting in your personal info they'll ask for your birth date. If you enter it in then the game will store that data and play a sequence for when that time comes. The sequence that plays is the one you see above.
Kojima and the crew put in a lot of little small sequences like that in the game. Metal Gear Solid V has already garnered a lot of wide acclaim for its expansive content and deep gameplay mechanics.
The reason the game managed to kick up so much attention is that this is pegged to be Hideo Kojima's last Metal Gear Solid game for Konami. The acclaimed director has been making Metal Gear games for almost 30 years and it's an amazing testament to his creativity and design prowess that the franchise was able to build up from a 2D espionage title on the NES to a politically fueled 3D stealth-action game on the PSX, all the way to this massive beast of a game for the Xbox One, PS4 and PC, along with a release on the seventh gen consoles as well.
Powered by the Fox Engine, Metal Gear Solid V manages to contain great graphics and the reviews dictate that it has equally great gameplay to match. Not only that, the game is chock full of different little scenarios where players can unlock new characters, earn new weapons and even upgrade their base in an entirely separate forward operating base mode that features asynchronous multiplayer combat.
It's a shame that Kojima is hanging up the boots at Konami, but given the decisions that the company has been making recently it's not surprising that things turned out this way.
Metal Gear Solid V: The Phantom Pain is available right now. If your birthday is coming up be prepared to receive a surprise by the good folks at your mother base the next time you log into the game.
While the higher ups at Konami may not have liked that Kojima spent $85 million making Metal Gear Solid V: The Phantom Pain, it goes without saying that you can definitely see where every single dime and dollar went into this very expansive and highly interactive open-world action title.
Staff Writer at CinemaBlend.
Your Daily Blend of Entertainment News
Thank you for signing up to CinemaBlend. You will receive a verification email shortly.
There was a problem. Please refresh the page and try again.