Sierra Returns: King's Quest, Geometry Wars, More Coming Back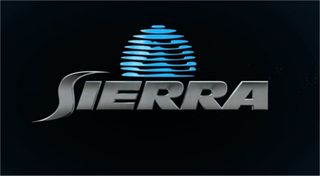 One of the biggest publishers during the 1980s and early to mid 1990s was Sierra Online. It may not seem like it, but alongside Sega, Nintendo, LucasArts and Electronic Arts, a name that carried a lot of weight (and a lot of games) with it was Sierra Online. They published games that ranged from Police Quest and Quest for Glory, to Space Quest and Hunter Hunted. They had pinball games, they had Leisure Suit Larry, they had King's Quest, Earthsiege, The Incredible Machine and lots more. If you wanted quality PC gaming, you bought Sierra games. Well, Sierra is making a return to form under the Activision publishing license and the subsidiary will be getting back to the basics and publishing games that made them famous in the first place.
It's amazing that we're seeing history repeat itself all over again, only this time there's a far clearer direction and heading for Sierra as opposed to its late 1990s position that basically tanked the company.
Ken Williams, the original founder of Sierra Online, commented about the news saying...
That's right, Roberta Williams' famed King's Quest is being remade under The Odd Gentlemen, the same folk that brought you the quirky silent film-esque platformer, The Misadventures of P.B. Winterbottom. The studio will be remaking King's Quest for today's gamer, designed to bring the mischief and allure of a grand adventure from the old-school to the new-school.
The cool part about it is that Sierra will now only focus on indie and mid-budget games. It's the part of Activision that will handle the all the smaller, indie games. This is something that could really help expand the portfolio of the company without shareholders always flipping out over non-AAA titles being made under the major labels such as Activision or Blizzard.
Bob Loya, Sr. Director of External Development commented about the news, saying...
This is definitely exciting news for gamers who have been itching to play more traditional point-and-click adventure titles without having to rely on all the typical AAA fanfare.
With the Steam platform rapidly expanding and offering PC gamers easy access to unique and different games. Before the original Sierra caved in, it was competing in a landscape that had to deal with growing piracy, a shrinking retail market and the exploding console market after Sony got into the game.
Steam offers Activision a nice alternative of steady revenue flow so long as the games are good and the audience can see that they exist. This should also help bring in additional gamers who have been craving something that wasn't a typical indie or AAA action title, but wanted to experience something more casual, but not too casual. But not only that, Activision will be using Sierra to also port indie and mid-budget titles to the PlayStation and Xbox consoles, too. So gamers from all over and on multiple platforms will get to experience the new titles.
It'll be interesting to see what the new King's Quest looks like, and I'm sure there are plenty of fans excited about Geometry Wars 3. You can learn more aboutt he new Sierra by visiting the official website.
Your Daily Blend of Entertainment News
Staff Writer at CinemaBlend.
Your Daily Blend of Entertainment News
Thank you for signing up to CinemaBlend. You will receive a verification email shortly.
There was a problem. Please refresh the page and try again.