SimCity Offline Mode Now Available To The General Public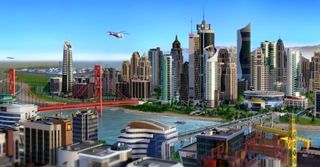 (Update: The mod to save your game in offline mode is now available)
If you're still holding on to a glimmer of hope that SimCity can be played offline, you probably won't want to look for it coming from the developers. However, modders and the gaming community at large are always looking out for your interests and with that said, there is a simple line of code made available so any and everyone can play SimCity offline.
NeoGaf member zomgbbqftw posted a very simple how-to on the board detailing how you remove the timer to play offline: Here is the code:
Remove the line and you can play offline. That's it.
Previously it was noted by the developers that playing SimCity in offline mode would not be possible.
Anyway, if you want access to the sourcecode you can pick it up from Pastebin right here.
You just have to edit the package files, find the two lines above and remove them. Two lines. Can you believe that?
However, one thing worth noting is that you cannot save your game locally, right now. According to modder Azzer, he told Rock, Paper, Shotgun that making a UI template and a redirection for local hard-drive saves is entirely possible and not that hard to do.
For now, that's the placeholder fix for people who just want to play offline...a quick-fix from gamers for gamers. Have fun.
Your Daily Blend of Entertainment News
Staff Writer at CinemaBlend.