Sniper Elite 3 Opens Fire On PC, Xbox 360 And PS3 In 2014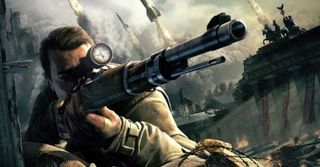 If you couldn't get enough of the scoped-in kills and slo-mo x-ray kill shots afforded by last year's Sniper Elite V2, then you'll be happy to know that a brand new sequel is currently in the works. Rebellion and 505 Games today announced that Sniper Elite 3 is in the works with an expected launch window of sometime in 2014.
Okay, that's a pretty long time to wait for a new game, but at least it gives you something to look forward to over the next 12 or so months. According to a statement from Rebellion, the team is currently focusing on building brand new environments, a more refined gameplay experience and a brand new storyline. The game is expected to release for PC, as well as current and next gen consoles.
"Sniper Elite V2 has been a great success for us and we are thrilled to partner with Rebellion on Sniper Elite 3," said 505 President Ian Howe. "Fans can look forward to the same heart-pounding action they have come to expect from a Sniper Elite game, as well as refined and new features that will blow them away."
Sniper Elite 3 will continue the story of OSS sniper Karl Fairburne on his quest to murder as many bad dudes during World War II from as far away as humanly possible. Rebellion CEO Jason Kingsley said that they want to give the game more of a sandbox feel, as well as expand on that infamous x-ray kill cam.
"We're very excited to be working with 505 Games again on a sequel that will build on the highly successful Sniper Elite V2," said Kingsley. "We've got some great ideas to improve on what we did before and feedback from fans has been invaluable. Sniper Elite V2 was just the beginning of what we want to do with the franchise. There are things we didn't have time to do before that we can really look at featuring this time."
Staff Writer for CinemaBlend.
Your Daily Blend of Entertainment News
Thank you for signing up to CinemaBlend. You will receive a verification email shortly.
There was a problem. Please refresh the page and try again.