Starbound Sells A Million Copies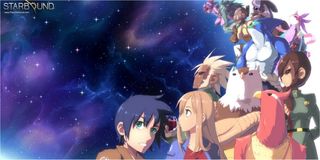 No marketing, no obnoxious AAA advertising, no over-the-top gimmicks, just straight-up honest gameplay. That is what Starbound promised and that is what Starbound delivered. In fact, the game's anti-AAA method of trying to promote and market the game worked in such a startling degree that they managed to move a million digital copies since launching in early December.
According to a tweet from one of the game's creators, Ty, he had the following to state regarding the success and adoption rate of Starbound.
Hitting a million in sales is no easy feat for any game, including AAA blockbusters. In fact, Starbound sold more and sold faster than both Remember Me and Lost Planet 3. Capcom's titles flopped massively, as reported by Shacknews and as evidenced by the numbers on VGChartz.
It's amazing because some publishers and developers are intent on saying that good games will require higher development budgets, and then you have a handful of people on a small team like Chucklefish churning out a game like Starbound that sells like crazy and features amazing content that enables gamers to replay and have fun with the game in ways that are limited, restricted or completely non-present in other titles.
The game has picked up a huge following in a short of amount of time. The developers only promoted the game on their own website for the most part, releasing tidbits of information leading up to the highly anticipated release. Many gamers saw Starbound as a sort of Terraria 2.0 in space. Essentially, it is the spiritual successor to Terraria in most ways, and all the gameplay has been improved with more micro-functionality, better animations, more tools and tons of different crafting options.
Starbound also has a heavy focus on multiplayer, where players from around the world can join in together to either conquer, destroy or socialize with other players around the galaxy.
You can pick up a digital copy of Starbound right now from participating digital distributors or learn more about the game by paying a kind visit to the official website. The PS Vita and PS4 versions of the game will arrive at a later date.
A word of warning: Starbound is still in Early Access and that means it's still being worked on, upgraded and iterated toward something more stable, more playable and more fun. If you buy into the game now you'll have to suffer through potential character wipes, restarts, bugs and glitches. Just thought you should know before you go full speed ahead on the galactic hype train for Starbound.
Your Daily Blend of Entertainment News
Staff Writer at CinemaBlend.
Your Daily Blend of Entertainment News
Thank you for signing up to CinemaBlend. You will receive a verification email shortly.
There was a problem. Please refresh the page and try again.