Super Smash Bros Arrives On 3DS This Summer, Winter For Wii U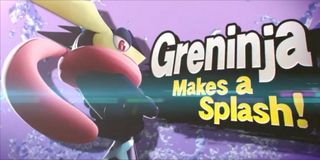 The release window for Super Smash Bros. U has been revealed in today's Nintendo Direct, courtesy of Nintendo software developer, Mr. Masahiro Sakurai
The news is currently making the rounds outside of the Nintendo Direct, as the company made the news very "direct" with a post on their official Twitter account, noting...
I'm not salty.
The reality is that Mario Kart 8 is likely to last gamers throughout the remainder of spring and the entirety of summer. Having Super Smash Bros., release any sooner than during the holiday for the Wii U could easily divide the gaming audience on what to buy throughout spring and summer.
Even though Super Smash Bros., may have been perfect for a summer release to make good on the EVO tournament, the reality is that they would still need something coming out of spring to hold interest for the Wii U. I think Nintendo is playing it smart, despite some complaints from fans saying that the company should move up the release date.
Added to this, Mario Kart 8 is no slouch, and anyone worried about sales only need to look at how much Mario Kart Wii sold for the little Wii that could, eclipsing more than 35 million in SKU sales, as reported by Nintendo Life. For reference: That's more than what the latest Call of Duty sold across six platforms and more than what Grand Theft Auto V moved across both the Xbox 360 and Playstation 3.
Anyway, Smash Bros. U is easily one of the bigger core titles releasing for the Wii U this year and it's good that Nintendo has at least narrowed down the window. The news also comes with a new promotional trailer for the MLG qualifies that you can check out below.
Super Smash Bros. U could definitely help move some of the Wii U consoles off store shelves, and if Nintendo and Monolith Soft can ensure that 'X' arrives when it's supposed to, the combo of Mario Kart 8, 'X' and Super Smash Bros. U this year could be huge for the Big 'N'. Right now they're still holding steady in second place as the PS4 has moved into a sizable lead above its competitors.
I doubt Nintendo will have much to fear from Microsoft this year, but they will definitely need to follow up with a strong 2015. You can learn more about Super Smash Bros., by paying a kind visit to the official website. Now we just have to wait to see what the Big 'N' has in store for us at this year's E3.
Staff Writer at CinemaBlend.
Your Daily Blend of Entertainment News
Thank you for signing up to CinemaBlend. You will receive a verification email shortly.
There was a problem. Please refresh the page and try again.