Tomb Raider And MLB 13: The Show Headline Tuesday's PSN Update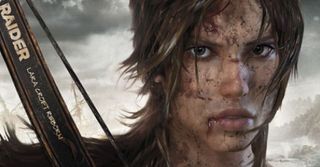 After a somewhat light update last week, the PlayStation Network is back in the swing of things this week with a pretty hefty list of releases ranging just about every genre imaginable. The big draws this week, though, are the new Tomb Raider game from Crystal Dynamics and Sony's annual baseball star, MLB 13: The Show.
Three new PlayStation 3 games are getting day-one digital releases this week, including the very well-received new Tomb Raider game, MLB 13: The Show (for both the PS3 and Vita) and a new JRPG, Atelier Ayesha: The Alchemist of Dusk. If you don't feel like putting pants on and running to your favorite brick and mortar store tomorrow, all three of those will be available on PSN once the store updates in the afternoon.
A handful of PSN titles will also be joining those boxed games in tomorrow's update, including the highly anticipated and wonderfully named Bit.Trip Presents Runner2: Future Legend of Rhythm Alien, action game Fist of the North Star 2: Ken's Rage, driver Fuel Overdose, the colorful puzzle game Germinator (PS3 and Vita), and the swashbuckling simulator Port Royale 3: Pirates and Merchants.
If that's somehow not enough for you, then you can also grab a pair of turbo-charged PlayStaiton 2 classics, the original Midnight Club: Street Racing and follow-up Midnight Club II.
For more details on this week's list of games, head on over to the PlayStation Blog. Otherwise, look for these titles, as well as the usual batch of trailers, DLC, sales and updates, to hit the PlayStation Network sometime tomorrow afternoon.
Your Daily Blend of Entertainment News
Staff Writer for CinemaBlend.