Ubisoft Says Wii U Is Forcing Sony, Microsoft To Launch Next-Gen Consoles Early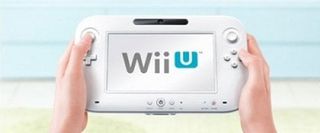 A short while ago the assembly company for Sony PlayStation consoles let loose some possible details on the production of the PlayStation 4 that most people passed off as mistranslated jargon. However, the rumor may not be as far-fetched as some people think. Ubisoft's CEO says that they will be one of the first publishers releasing games on the next-gen consoles and that Nintendo's announcement of the Wii U has prematurely forced Microsoft and Sony to move up the release dates for both their next-gen consoles.
In an interview with GamaSutra, Yves Guillemot had a few thoughts to share about the Wii U and how it's forcing the other console makers to step up to the plate with new hardware saying..."I think it's sending the message that the new transition is going to happen – and we're going to have new machines coming soon," …GamaSutra's Chris Morris added that..."Guillemot says he also believes that by having Nintendo kick off its next generation next year, Sony and Microsoft are going to be forced to roll out their new systems a bit earlier than they had hoped to."
This could explain all the talk within the industry about next-gen tech such as AMD saying that the Xbox 720 will have Avatar quality graphics.
Other publishers have also been pushing for the new generation of consoles to test out a lot of new middleware technology, especially in regards to AI, crowd control and AI density. To be honest, I'm also most looking forward to seeing how next-generation AI is handled and whether it'll actually take the technological leap we've all been waiting for.
In the meantime, we can expect the rest of 2011 and 2012 to still be the year of the Xbox 360 and PS3. While the Wii U will be launching during next year's holiday season most of the industry chatter is focused on how Sony and Microsoft will respond. If Ubisoft's Guillemot is anything to go by, they'll be responding sooner rather than later.
You can check out the entire interview with Ubisoft's CEO over at GamaSutra.
Staff Writer at CinemaBlend.
Your Daily Blend of Entertainment News
Thank you for signing up to CinemaBlend. You will receive a verification email shortly.
There was a problem. Please refresh the page and try again.